Anxiety
Autumnal change
Autumn will soon be upon us. The season brings with it many changes, such as the transition from summer to winter. The mornings will become crisper, and it will start feeling cold. More than likely, it will also mean lots of windy and rainy days ahead of us. Winter coats, gloves, and scarfs will be dug out to be worn again. The leaves on the trees change colour and fall to the ground. Conkers fall from the trees, bringing much fun to the children who play with them. Nights will soon draw-in, with the nights being longer than the day.
With all this change happening, does it mean anything to you? Are you looking to change a part of your life, or are you struggling with some difficulties? Who can you turn to? Maybe you've tried speaking with friends or family members? How helpful have they been? Have they said 'oh don't worry, you're ok really', 'things will get better', or maybe even 'oh don't be silly, you've got nothing to worry about, just pull yourself together!'. How does this make you feel when they say this? Does it validate your feelings? Does it make you feel listened to and understood?
Have you been having trouble sleeping at night, tossing and turning, things going round and round in your mind? Are you exhausted, not sleeping due to worrying? Are you worried about something in particular, or a number of things? Has something been happening at work? Are you having trouble in your relationship? Are you struggling with domestic violence, and don't know where to turn to for help? Do you have depression or anxiety?
There is light at the end of the tunnel. Things can, and will, get better, although it may not seem that way right now.
Who can you turn to when you need help?
You need someone to talk to, a professional, who will help. Counselling is that avenue of help. You will be seen by a trained counsellor, who would have had rigorous training to gain the qualifications needed to be a counsellor.
How will they be able to help?
They will sit with you once a week, for 50 minutes. You will talk about the difficulties you are currently facing. The counsellor will work through the difficulties with you at your own pace. Finding a counsellor isn't as difficult as you might think. You can find a counsellor in your area, who will be able to tell you their availability. You will discuss your availability, and make an appointment. Once you've had your first session, you can decide if you would like to book more sessions. The subsequent sessions will be at the same time and day every week. Sessions can be available during the day, and often in the evenings.
Everything you speak about with your counsellor is completely confidential. Counselling can be face to face, by email, or via Skype or Facetime. Each counsellor will be able to tell you which avenues of communication they offer.
Counselling can be the start of your autumnal change. Shed what has been bothering you, and start feeling better and more positive about life. Give some time to yourself once a week to work on your feelings and thoughts.
Share this article with a friend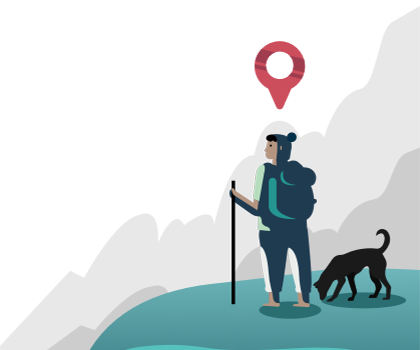 Find a therapist dealing with Anxiety