Depression
Ask yourself; 'What emotions am I De-pressing? What am I distancing myself from?'
Mild and Moderate Depression from a Psychological
Perspective.
All too frequently, clients come to therapy in a state of distress, complaining of feeling depressed, flat, lethargic, with little motivation or drive. They say; 'here I am again, I'm not myself, it is as though I'm just going through the motions, I'm not present and I really want to get to the bottom of why I seem to be in this cycle again.' While it is important to look after our health and take the medication (if prescribed), it is also equally important and tremendously beneficial from a psychological perspective, to gain insight into why we face these debilitating symptoms. Adlerian Psychotherapists are trained to enable the clients to view depression in a holistic way and to feel in control of their depression.
The philosophy
By educating the client and facilitating personal awareness, the client gains the knowledge and insight to be able to manage and understand their depression. In doing so, they take back the power and control over what can be a hugely debilitating and life-sapping condition.
The Counselling Process
So the work begins. Together with the client, their depression is gradually unravelled and worked through - because how each individual experiences depression is unique to them. Their triggers, core beliefs, the unfinished business, long buried painful events and the unresolved emotions that lie beneath are identified, so that the healing can begin. By supporting the client along this journey, the client works through complex and difficult emotions, revises their core beliefs, grieves for unresolved losses, acknowledges their pain and begins to come through to the other side and live life again.
Education and Insight
The client comes to understand the purpose of their depression; their depression is viewed as a natural and powerful defence, a form of psychological protection, a defence from the world and usually from painful, strong emotions that have been buried – de-pressed - and therefore unresolved. The duvet syndrome is talked about; depression is seen as an unconscious defence mechanism that we employ to protect ourselves from pain and torment, a way to hide oneself from the world - the way we do when all we can do is lie in bed wrapped up in our duvets, feeling protected and safe. Depression is viewed in a similar way; it enables us to feel insulated, in retreat and protected from the outside world. With insight, we come to realise that our depression is communicating something to us about our lives – it has a purpose and we begin to listen. We begin to recognise what we have distanced ourselves and cut off from. We listen to, process and acknowledge to our emotions, our anger, our guilt, our regret, our unfulfillment, our rage, our loss.
Significant Events and Core Beliefs
With support, the client unfolds his/her life story, both present and past and a comprehensive picture of their life and personality and belief system is built up and re-evaluated (i.e. the Life Style). Together, with the therapist, significant events are processed where the first symptoms of depression were triggered and core beliefs were formed (Early Recollections). The family background and relationships with self and significant family members is examined as perceived by the client (the Family Constellation). Other significant factors relevant to the client are also examined; for instance, familiar illness and depression and how this was dealt with within the family together with its impact on the client, familial culture and values.
In tandem, the client's life is looked at in the here and now; their support system, their occupation, family, love and intimacy, their hopes dreams and goals. Using weekly assignments, the client is enabled and encouraged to take small steps in taking control of their depression and to take their lives back. Consequently, they begin to feel present and supported, in the driving seat, and empowered to create a future, one that is meaningful, happy and truly fulfilling. Most importantly, they are enabled to feel that they are in control of their depressive episodes and that their depression is not controlling them.
Wellness Plan
Seek and follow medical advice
Gain insight into your depression
Work on self-limiting beliefs
Look after yourself; sleep and eat well, keep fit and keep hydrated
Find an interest and keep busy – it will ground you and re-energise you
Set some goals and work towards them – dare to dream!
Do something for others on a regular basis – you will reap what you sow.
Hang on in there – it will pass!
Share this article with a friend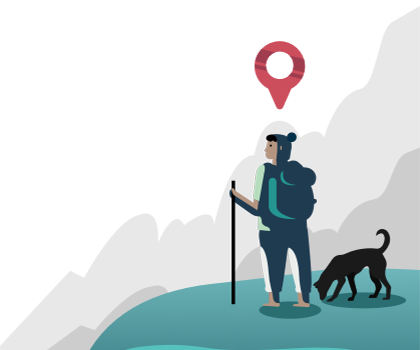 Find a therapist dealing with Depression