Anxiety
Anxiety vs anxious
There is a fine line between having anxiety issues and being anxious but both can be difficult to manage in their own way. Once you begin to understand the differences, you can make choices to enhance your well-being and move forward. 
Being anxious is similar to feeling nervous and makes facing experiences, particularly new ones, difficult and challenging. Most people cope when feeling anxious and although it may cause your heartbeat to rapidly speed up, sweaty palms and a sense of being very fearful, generally you overcome the effects and proceed forward with caution, enabling you to fulfil your goals and needs in a healthier way. Providing the tenacity to be more self-aware, allowing you a sense of freedom and becoming a better version of yourself. 
Anxiety has a much bigger impact on your thinking and, therefore, inhibits you from moving forward. Panic attacks, brought on by a deep fear will undoubtedly interrupt your daily events. When the skills you used for anxiety no longer work, your body will be so overwhelmed that breathing will become increasingly difficult, stomach pains may cripple you and phobias may manifest if untreated. 
Coping with general anxiety disorder (GAD), overtakes your body and mind and builds up at any given time and usually without warning.
Seeking counselling enables you to work through your anxiety and provides personal space and time to help you become aware of your implicit feelings which are unconsciously making your anxiety attacks frequent and interfering with your life. We often don't recognise why we have anxiety because there could be a past experience that has created such fear, our minds use unhelpful coping mechanisms to manage.
Being anxious is a natural response to new or scary experiences but we usually find the courage to proceed despite the worry and usually feel stronger and happier for it. Our bodies respond to being anxious by triggers and our fight or flight response is how we react, so being self-aware helps us to regulate our fear and move forward.
However, when the fear becomes too overwhelming to cope with, we may withdraw to protect ourselves. But, unfortunately, we are no longer in control of our emotions and actions which leaves us in a vulnerable state. The mind is a powerful tool but learning to manage our own thoughts and feelings enables us to adjust and be who we really want to be. 
Counselling offers a safe environment to help process and understand the core of the issue, which is darkening your thoughts and stopping you from flourishing. It builds your self-esteem and offers tools and skills to equip you to manage your overwhelming patterns of behaviour.
Your recovery will empower you to grow and become mindful of the value of your morals, values and worth and give you the support and guidance to face your demons and discard the anxiety attacks in a healthy way. 
Being anxious is normal but anxiety can rule your life and inhibit your growth. Reach out and check in with a counsellor to alter your mindset and be who you want to be.
Share this article with a friend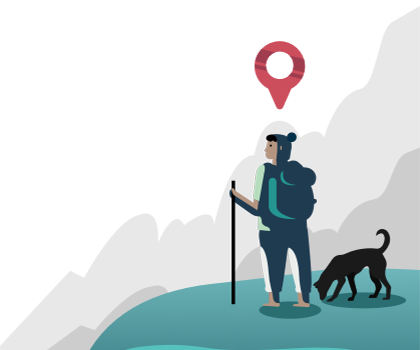 Find a therapist dealing with Anxiety