Alcoholism
Alcohol: How much is too much?
There are so many reasons that we give in order to justify having a 'drink' - the alcoholic kind I am, of course, talking about! It always seems to be there in our everyday language. 
We are born, and some relations will say we must "wet the baby's head" (meaning have an alcoholic drink to celebrate the birth). Then there may be a Christening, where more alcohol flows and so it goes on.  Births, marriages, (divorces!) funerals, birthdays, football matches, Christmas/New Year and other religious celebrations etc. In fact, at any celebration we have, alcohol is also usually on the guest menu. Other excuses include, "It's Friday, (Or Monday!)", "it's hot", "it's raining", "I'm bored", "I'm lonely" or "I deserve one".
Feeling depressed or anxious can be another common reason why we turn to alcohol, and we become conditioned by others by saying it will "calm our nerves". Others may say, "you need to learn to relax... have a drink", or "pre-drinks will make you feel more confident and loosen you up."  This can be known as "Dutch courage".  other expressions include, "One for the road and the hair of the dog." Apparently, a brandy will calm your nerves if you have had a shock!
---
How much is too much and how often is it safe for us to be drinking?
There is a lot of awareness that alcohol is not good for us if taken in large quantities and if it is consumed on a regular basis but how much is too much and how often is it safe for us to be drinking?
The UK Government recommends that people should not drink more than 14 units of alcohol each week. "An additional recommendation is not to 'save up' the 14 units for one or two days, but to spread them over three or more. People who have one or two heavy drinking sessions each week increase the risk of death from long-term illnesses, accidents and injuries. A good way to reduce alcohol intake is to have several alcohol-free days a week." (Gov.UK, 2016).
"How much is a unit?" I hear you retort at your screen.  Well, that's one of the first tasks I will set for you to find out, if you wish to come to me for therapy. 
If you are drinking too much and feel as if you need to talk this over, then I am here to listen.  It could be that you are masking your feelings and using alcohol to numb what you really feel.  The money you spend on alcohol could be spent on helping yourself to overcome your worries and anxieties by talking things through with a qualified therapist. 
---
What are the effects of consuming too much alcohol?  
Let's face the music! You could end up with any of the following:
high blood pressure
heart disease
liver disease
stroke
digestive problems
cancers of the breast, throat oesophagus, voice box, colon, rectum,
weight gain
relationship issues
tiredness
possible loss of job
financial issues
loss of home
---
Reaching out to a professional 
Would you like to break the cycle of your drinking habit? If so contact me and we can look towards putting in a plan for you so that there is a reduction or abstinence of your alcohol consumption. I can offer face-to-face appointments, online via Zoom or What's App etc.
I have supported men and women in the community via one-to-one private sessions as well as group sessions in support services - some of whom are successful in their careers but are tied down by alcohol addiction. 
I have also supported men and women in the prison system and helped them to change their addictive behaviours. 
Get in contact with me today, by either phone, text or email. I can provide you with a free consultation/chat and thereafter a programme that works for you. 
Share this article with a friend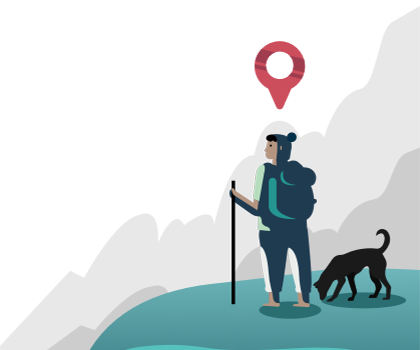 Find a therapist dealing with Alcoholism