Abuse
A Playful Tiff or Domestic Abuse?
A recent incident between Nigella Lawson and her husband Charles Saatchi is discussed by some in the context of domestic abuse. What is this and how can counselling help? 
Domestic violence can occur in relationships across the board, irrespective of social standing, gender, ethnicity, religion, age or other strata. According to the charity Refuge, an average of two women a week are killed in England and Wales by a former or current partner due to domestic violence (1). 7% of women and 5% of men reported domestic abuse in 2010/ 2011. This is equivalent to approximately 1.2 million female and 800,000 male victims of domestic abuse. (2) Approximately 130,000 children are currently (2011/ 2012) living with domestic abuse. (3)
The overarching theme of domestic abuse or violence in an intimate relationship is controlling and disempowering behaviour by one party towards the other. In practice, this can be subtle and covert or overt and very public: jealousy, changing moods and behaviour from being pleasant to aggressive, attempting to isolate their partner from friends and family, controlling and abusing finances, putting the other person down and attempting to reduce their self esteem and confidence, controlling the other's movements, blaming them for the violence, and threatening, verbally and physically abusive and humiliating behaviour.
The average length of an abusive relationship is 5 years (4). Why do people stay in such relationships, which are clearly unhealthy, as one is caught up in a more or less permanent situation of actual or potential threat and anxiety? Relationships are complex, and often more complicated if children and property are involved. Furthermore, the impact of the abuse can be such that victims gradually adjust their lives to the constant threat as a way of keeping safe, for fear of being followed, stalked or killed if they leave. The 'drip drip effect' of emotional abuse can eat away at self-confidence, self-worth and the ability to assert oneself against the abuser.
How can counselling help? Qualified counselling can assist both parties in dealing with the emotional impact of domestic abuse and violence, as well as the underlying reasons. Some couples opt for joint relationship counselling. In other situations, the person experiencing the abuse opts to seek support while in or after having left the relationship. Similarly, people perpetrating the abuse may opt to seek help with changing their behaviour and understanding what has led them to such a style of relating to another. Often perpetrators themselves have issues relating to self-confidence and have experienced abuse themselves.
Talking about one's experiences, fears and anxieties in a safe and non-judgmental setting with another, who is not part of one's immediate family or circle of friends, can be very powerful in terms of releasing built up feelings and beliefs. Being listened to and allowed to express views in a professional and respectful setting is often the first and most important step towards experiencing oneself relating to another human being on one's own terms, without being undermined or threatened. 
However, often the person that has experienced the abuse carries on undermining, blaming, questioning and criticising themselves, their choices and their sense of judgment long after the relationship may have ended. This can provide fertile ground for another abusive relationship, as the person has not yet understood and accepted the fact that they deserve better and have options in relationships. Counselling can assist in re-building one's trust in one's self worth and the ability and right to make choices.
Opting for counselling is just one of those choices we all have.
1.    Smith, K., Osborne, S., Lau, I., & Britton, A. (2012). Homicides, firearm offences and intimate partner violence 2010/ 2011: Supplementary volume 2 to Crime in England and Wales. London.
2.    Smith, K., Osborne, S., Lau, I., & Britton, A. (2011). Homicides, firearm offences and intimate violence 2010/ 2011: Supplementary volume 2 to Crime in England and Wales. London.
3.    CAADA. (2012). A place of greater safety: Insights into domestic abuse 1. Bristol.
4.    CAADA. (2012). A place of greater safety: Insights into domestic abuse 1. Bristol.
Share this article with a friend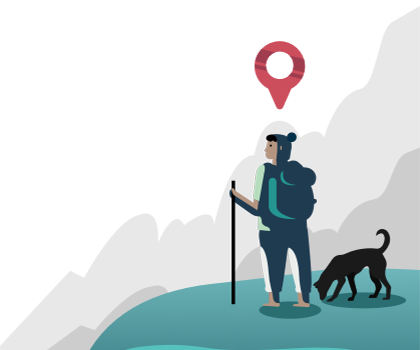 Find a therapist dealing with Abuse