Bereavement
A closer look at bereavement
Whilst we can all relate to the death of someone close to us and the deep pain that goes with it, it is still a very personal experience that can feel like you're alone in a sea of chaotic feelings and emotions.
Grief is normal following a bereavement (and other losses too) and it often involves strong feelings such as shock and disbelief, denial, anger, guilt, loneliness, emptiness, despair and anxiety. Depression can accompany the feelings of despair, emptiness, and the overall pain of the loss. Whilst there's no right or wrong way of working through your grief, you cannot hurry the natural flow of it, and it takes time to be able to heal and come through it with a new sense of meaning in your life. Healing is about allowing the natural flow of grief – expressing whatever feelings and emotions come up for you, and you may find it helpful to:
Reach-out to close friends that will enable you to talk about your loss, your feelings, and allow you to cry if you need to.
Attend a support group or social group for bereaved people, or one that specifically relates to your experience of bereavement, such as baby loss, or survivors of bereavement by suicide.
Write in a private journal or feelings diary, or write about your experience in a poem or letter. You may also write for a particular support organisation that publish articles in their newsletters.
Draw or paint, where you can express anything that comes up, or focus on a particular feeling such as guilt, anger or sadness.
Reach-out to a bereavement counsellor.  
Some people find comfort in quotes and poems. You can have your own little book which contains your favourite quotes and poems – those that keep you going, or get you through the tough days.

For many people the pain of bereavement eases, and although it's not an experience you will "get over", you can learn to cope and live with it. 
Bereavement counselling
Bereavement counselling supports the rights of bereaved people, providing access to professional support, access to education in coping with your loss, and a place to openly express your grief. It can enable you to move forward with a sense of confidence and inner-peace. Many qualified counsellors offer bereavement counselling, but it can be helpful to seek out those that are specifically trained in this area.
The bereavement counsellor offers a safe and supportive relationship for you to explore personal loss and work with your feelings, and there's an emphasis on going at a pace that's comfortable for you. Writing, art, looking at photographs, and putting together a personal memorial, can form a part of the counselling as well as "talking therapy".
Share this article with a friend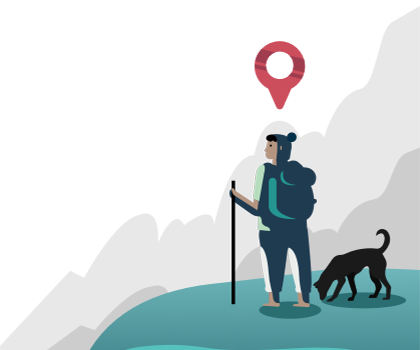 Find a therapist dealing with Bereavement