Home

>

Barbara Verner BA(Hons) HDipGC HDipED MBACP Certified Online Therapist
Barbara Verner BA(Hons) HDipGC HDipED MBACP Certified Online Therapist
About me

Are feeling stuck? Does it feel to you like your life has lost joy, meaning or purpose? Does it feel like it is just no longer satisfying? All of us get stuck at times. Becoming aware of being stuck could be because your true inner self is asking you to listen to what it is trying to tell you. Maybe it is asking you to give it time, care and attention. Sometimes we need another in our lives we can speak to about how we are really feeling without any fear of being judged. Someone who will create a safe, secure and confidential space for us where we are free to explore what is really going on.

What to expect
I remember my own therapist saying to me many times "you deserve support". I was often comforted by these words. We all deserve support but sometimes we may not ask, either, because we don't really believe we do or because the very idea of asking for support is terrifying. I would like to offer you "support". There are times when we can feel great pain but the thought of changing our lives is just too scary so we carry on as best we can. We remain stuck. Counselling can be challenging at times if we are courageously trying to bring about the change our lives need. Change that we both feel and know it really needs. I want you to experience being supported as you reflect and explore why your life is not giving you the fulfilment, joy and satisfaction that you seek and deserve.
Then it will be about us working together as you create a new vision of how you would like your life to be.   It is about helping you to identify and understand what isn't working for you and helping you to work out why. We will then explore what will work for you, not just in theory, but practically too. "If I choose this how might it be different? How will it feel? We will plan together carefully as you seek to bring change into your life.   In this way real positive change can begin. Sometimes if we are exploring different ways of thinking and different ways of choosing, there can be a time of trial and error. That is good because we have begun the work. We are learning. We are becoming "unstuck".
"Until one is committed, there is hesitancy, the chance to draw back. Concerning all acts of initiative (and creation), there is one elementary truth, the ignorance of which kills countless ideas and splendid plans: that the moment one definitely commits oneself, then Providence moves too. All sorts of things occur to help one that would never otherwise have occurred. A whole stream of events issues from the decision, raising in one's favour all manner of unforeseen incidents and meetings and material assistance, which no man could have dreamed would have come his way. Whatever you can do, or dream you can do, begin it. Boldness has genius, power, and magic in it. Begin it now." Goethe
Training, qualifications & experience
I have eighteen years experience working with mature and young adults who have sought to bring positive change into their lives. Some have experienced great loss, some have been frustrated with their lives and some have been frustrated with themselves. My clients reflect back to me that they experience genuine warmth and empathy as well as feeling that they are being challenged appropriately and where necessary, so that they can not only use the words of change but so that they can live the changes they seek. They have also reflected back to me that I am interested in even the smallest detail. If it matters to you it matters to me. If you were to ask them I think they might also tell you that though there were tears there was also moments of gentle humour!

I am a registered member of the British Association of Counsellors and Psychotherapists, BACP and I am a Certified Online Therapist. I undertook my training with the Online Therapy Institute, UK.


I am also a Registered Member of the Career Development Institute UK.

I have been shortlisted for the UK Career Development Awards 2019 by the CDI UK.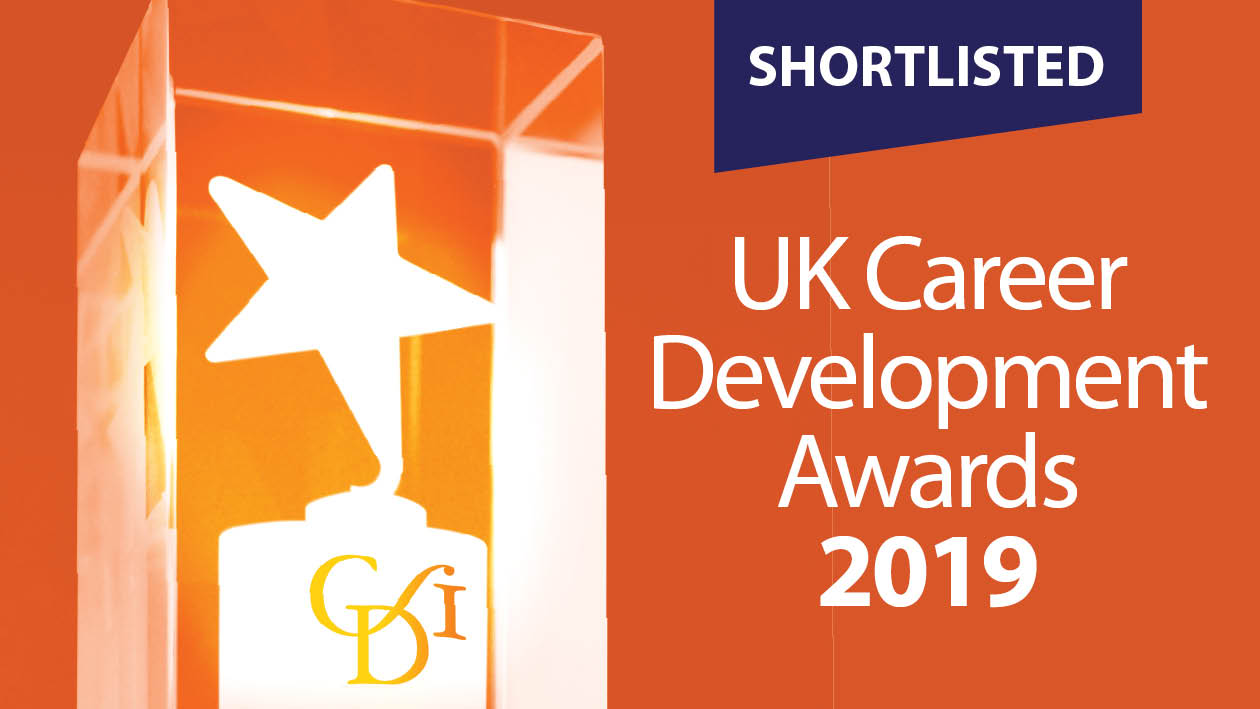 I am also a member of the Institute of Guidance Counsellors of Ireland where I practised as a Guidance Counsellor and Supervisor for the Institute of Guidance Counsellor of Ireland. I also worked the last five years, before leaving Ireland, as a part-time lecturer in Dublin City University on a Masters degree programme, the MSC in Guidance Counselling. I am a certified Reality Therapist and member of the William Glasser Institute of Ireland and the UK.
Issues I can work with include:
Unfulfilling relationships with yourself or with others. This could be in your personal life or your working life.
Coping with bereavement or loss
Coping with change or an important transition in your life.
Coping with divorce or separation
Experiencing low self-esteem and low self-confidence
Thinking of changing Career and would like support to find the right one for you
Areas of counselling I deal with
Therapies offered
Fees
We can work face to face or online using Facetime, VSee or SKYPE

I recommend you contact me through this website or by using my 'Contact' page on my website: barbaraverner.com.

If we are working online our first online 30 minute session will be free. This is to give my clients the opportunity to work out whether or not working online with me works for them. Also it gives us an opportunity to sort out any technical 'teething' issues that may occur.

Your Security is my Priority

If you have an Apple device we can use Facetime which is fully encrypted end to end.

VSee is a HIPPA-compliant telehealth app that is secure and is used by healthcare users around the world. (Used by NASA because of its security strength.)
Always be mindful of your location to ensure you have privacy and of your online security if you are sharing a device

COUNSELLING & COACHING 1 x session is 60 minutes long and can be booked flexibly via email.

Students in training are eligible for a 20% discount (valid student card required). Students booking six sessions will be eligible for the 20% discount only.

Contact Barbara directly at bvernercounselling@gmail.com for details.
​
Please read the Terms and Conditions carefully before booking your session. Pricing for Face to face and online sessions are the same.


1 Face to Face, SKYPE or VSee session is £65 between 9.00am and 4.00pm
Cost of session between 7.00am and 9.00am is £70
If you wish to cancel a session 48 hours notice is required, if not the full fee is payable.
Further information
Online therapy, counselling is not for everyone. However, research does show that working online is as effective as face to face therapy. If you have questions about online security you can read further details on my website.

Some of the advantages include:
Not having to travel to your appointments
Cheaper
Convenience for you as so many of us are time poor and need ease of access for our appointments
Type of session
| | |
| --- | --- |
| Online counselling: | Yes |
| Telephone counselling: | No |
| Face to face counselling: | Yes |
| Home visits: | No |
Practical details
| | |
| --- | --- |
| Sign language: | No |
| Other languages: | None |
Availability
11.00am to 4.00pm on Mondays: 10.00am to 12.00pm on Fridays: 10.00am to 12.00 on Saturdays.
Types of client
Young people
Adults
Older adults