Eating disorders
Are #CleanEating and #Fitspo trends causing more harm than good?
Guest post from online training provider, Me Learning.
As social media has grown in popularity over the last 10 years, so have the image-focused trends it's inspired, such as #CleanEating and #Fitspo.
While some food and fitness bloggers have attempted to distance themselves from these trends (because they recognise their potentially harmful messaging), there are still a large number of social media influencers who continue to align themselves with these messages.
Online training provider, Me Learning discovered that as Google searches for 'clean eating' have increased over the past five years, the number of searches for 'eating disorder' have risen, too. As these have increased, there has also been an increase in cases of 'over-exercising' and 'orthorexia', which is when someone has an unhealthy obsession with healthy or 'clean' eating.
With new psychological disorders relating to these social media trends, it's important to understand some of the signs and symptoms of eating disorders people may be experiencing. A common misconception surrounding eating disorders is that they only affect eating habits, and that you have to be considered 'underweight' to have one. But eating disorders can affect anyone at any time.
According to the Joint Commissioning Panel For Mental Health, a shocking 1.6 million people in the UK are estimated to be directly affected by an eating disorder, and support must begin with education.
We're supporting Eating Disorder Awareness Week by offering 10% off for our readers on Me Learning's three-module eating disorder training for professionals course, which gives an insightful overview of the subject.
It describes the physical and psychological symptoms of anorexia, bulimia and binge eating disorders, along with the possible causes.
Use discount code EDAW10 at checkout to get your 10% discount.
Share this article with a friend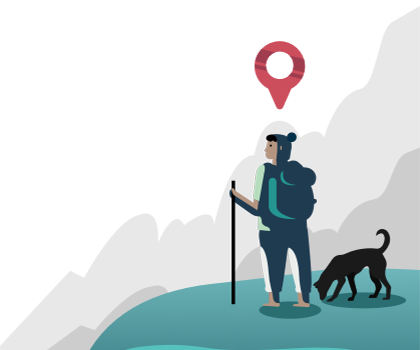 Find a therapist dealing with Eating disorders