Anxiety
With coronavirus comes many losses
Loss is a natural part of life; yet it is not often the majority of us experience it at the same time. 
With coronavirus, comes anxiety and fear which is to expected. What it has also brought, which has been probably less anticipated, is the inability to do everyday things. One day we are going about our day-to-day business and then - bang! - suddenly we find ourselves living under very different circumstances.
We are now being scrutinised by external agencies; and that in itself can feel restrictive and oppressive, leading to us feeling trapped. Even though, deep down we know it is for the greater good. This can lead to us feeling stressed as our brain is looking for a solution but can't find a way to ease the discomfort this current crisis brings to our feelings of powerlessness. Not being able to participate in meaningful work, engage socially and move about as we please are serious losses. It can feel all the more challenging because most of us are feeling it. It can be hard to be supportive when we are experiencing such grief. Even those of us who are natural 'givers' may be struggling to access our own inner resources, let alone trying to support others.
Many of us are also facing uncertainty regarding employment and consequently financial worries. Homelife may be disrupted which brings its own challenges as our routines are turned upside down. Our lives may have been severely disrupted by COVID-19 itself. We may have had to cancel or postpone events which we had noted in our diaries - dates marking achievements, anniversaries and other events and gatherings. 
The time has gone and we cannot get it back - although we can look forward to 'putting it right' when the crisis is over.
So not only are we experiencing the loss of normal everyday life; everyday life itself seems to be on pause.  
Grief
Grief manifests itself in different ways. Some days we may be ok, the next  - not so much. That knot in the stomach which remains stubbornly tight. The headache which persists. Perhaps we are finding ourselves more irritable and difficult to be around. Maybe we've become subdued and disconnected - even from ourselves. Such disconnection can bring isolation - which may result in us venting our frustrations on others or turning to self-medicating.
If we can find a more positive and constructive outlet so much the better - such as exercise or a creative pursuit. Write about how you feel, draw a picture, build a model. Sit and watch nature. Listen to your favourite music. Try some relaxation techniques. All this requires focus, and when we concentrate in the now, the mind will calm down reducing our feelings of anxieties and concerns. We can re-focus with more energy, yet still feel calm. Stress can feel exhausting.
It is important to acknowledge our difficult emotions, such as sadness, fear, worry.  It is normal to feel that way in such circumstances. It is also important to recognise our grief is not the same as having issues with our mental health. Acknowledging how we feel helps us to talk to someone else, as this gives us an opportunity to move towards acceptance. If we find it too hard to talk to someone however, writing down how we feel can be a useful way to achieve some distance from our own thoughts. 
Anticipatory grief
Uncertainty about what will happen in the future has been called, 'anticipatory grief'. This can, in itself, be a form of anxiety. And once again the 'what ifs' thoughts in our heads may make their unwelcome presence felt. The loss of our 'normal life' may have come on top of other losses we have recently experienced; or those which happened long ago but are now, for whatever reason, being triggered into our awareness (unresolved grief). It is often the case when our losses come together over a short period of time, our ability to cope with loss is compromised. We can feel overwhelmed, feeling dejected and lifeless.
What we can do
One thing we can do is to recognise that we are not alone in this crisis; and also understand we need to be compassionate towards ourselves as well as others. It is also important to note that how we cope in situations like this varies from one person to another. So we need to give each other psychological space as well as social distancing.
It can also be beneficial to live in the moment; using a mantra which can be repeated on a regular basis can help us remain focused in the now - 'I have survived crises before, I can survive this' - to breathe deeply and relax. When we practice deep breathing and learn to relax, we are taking control and letting go of disruptive thoughts and feelings.  If this is done on a regular basis there is every chance that it will stand you in good stead in the future. 
Whilst focusing on the now, keep an eye on the future. Thinking about what we are going to do when this pandemic is over, and what we may need to put in place now to achieve our aspirations and goals. In a world which is 24/7 and moves at a fast, relentless pace, we can take the opportunity to slow down, reflect and consider what our purpose is in life. This may seem rather deep and serious, but it can offer reflection and self-awareness which may lead us to change our priorities.

Speaking to family or a close friend can be really helpful with gaining perspective and sharing our thoughts and feelings. Sometimes we may feel that talking to a professional in confidence may be more suitable, which can be carried out either online or by telephone.
Whilst recognising that many of us are suffering many losses at this time, it is important to bear in mind that each loss is significant to each individual. So in that respect showing compassion to ourselves is key to self-care. Then we can take what steps we are able to so that we can make our own contribution to the current crisis - however small.



Share this article with a friend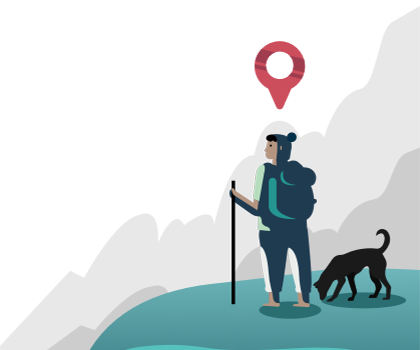 Find a therapist dealing with Anxiety