Child counselling
Wisdom of Children - a book review
In this heart-warming, delightful book, you will find moving stories of the authors' work with children around the world, in many different cultures and settings, schools, communities and refugee camps. They are beautiful, transformative and magical stories.
Barbara and Heather Williams' work is underpinned by their faith that every child is born with innate wisdom and that the role of adults is to nurture this wisdom and enable it to flourish. If we offer the person-centred qualities of empathy, acceptance, congruence, the ability to know ourselves and express ourselves in a clear, straightforward way, this will help a child and young person recognise and bring out these qualities in themselves.
Children thrive when they are in an environment where they are deeply listened to, understood, valued and where the other person is real with them. When a child trusts that an adult is genuine, and when the child feels accepted just as they are, they feel safe. From a place of feeling secure and valued, the child can learn to trust their own wisdom, and their creativity then blossoms and they shine.
The 'Wisdom of Children' describes a child-centred approach that is all about genuinely accepting a child as he or she is without trying to change them, and it is this acceptance that promotes a child's natural development.
If we offer an adult-child relationship based on what is known in the therapy world as a person-centred approach, the qualities of empathy, unconditional positive regard and congruence bring a consistent harmony between ourselves and how a particular child is. In this kind of nurturing relationship, the adult aligns with and is led by the child. Under these conditions, children are able to come to know themselves, and then they are able to effortlessly and almost magically develop in their own way, at their own pace, step by step.
When an adult relates to a child in a clear, straightforward way with love, undemanding acceptance, and trust in the child's abilities and natural progress, this fosters the child's personal growth. This way of relating to children helps them to think more positively about what they can achieve; they become confident and independent, and above all else, they learn to trust in themselves.
The Wisdom of Children shows us that the quality of the relationship between the adult and child is key. This approach encourages the parent or teacher to get to know a child as an individual by getting alongside them and finding out what they are interested in and like doing. It is about encouraging children to be who they already are by celebrating and protecting the individual uniqueness of each and every child.
Barbara and Heather invite us to create the conditions for a child to find their own way in the world, to grow and flourish, and to support that by developing our own nurturing qualities which allow us to be flexible, available and sensitive to each child.
This is a beautiful, extraordinary book that offers a simple and gentle but profound way to relate to children by coming alongside them with understanding and deep respect for the way children intuitively and instinctively develop at their own pace when they are ready.
When we can hold children in high regard, when we value and cherish them, and when we promote their natural growth, it is life-enhancing and loving. I would so love for all children to live in a world where they are given the time, space, respect and freedom to be their wonderful, beautiful selves.
Share this article with a friend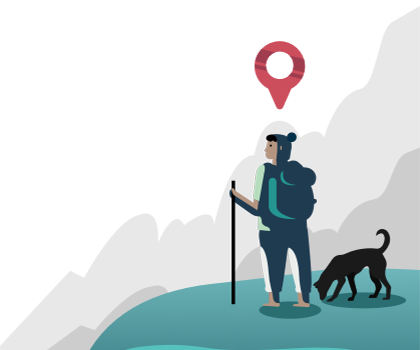 Find a therapist dealing with Child counselling