Relationship problems
When parents separate
Deciding to leave your partner when you have children together is a huge decision, and you will have thought very hard before taking such a step. For the adults involved there will have been strong feelings and difficult practical issues to consider. Often separating, when a relationship has been strained for a long time can be a great relief for parents. For other mothers or fathers, divorce is a devastating rupture and feelings of failure, rejection or anger may be prominent.
Whether the relationship ended amicably or full of animosity, children will be significantly affected by their parent's separation. For children of all ages, the natural response to divorce is a feeling of loss and often to feel somehow responsible. Even very young children will be affected, though it will probably show in their behaviour rather than words. If not handled carefully children can suffer from low self esteem after parents separate. They can feel that they are less deserving of their parents love, and in order to check out if this is true, some children and teenagers start to test the boundaries at home.
It is common to see school work suffering when parents split up, as children and young people can find it hard to concentrate. It's difficult to focus on studying when your home life is in turmoil. Parents, who are understandably caught up in their own emotions, might not seem available to their children. When parent's relationships break down, they may 'take their eye off the ball' when it comes to children, or assume that the other parent is taking responsibility. Older children may feel that no one is interested in them anymore, as they can get away with transgressions previously unacceptable. Some children will be worried about burdening Mum or Dad at a difficult time, so may not feel able to share any worries or problems they have. They may feel the only option is to 'go it alone', as nothing is permanent and people are not reliable anymore. The loss of the previous family togetherness may leave children disillusioned and feeling cynical about relationships in general, if not properly supported through the changes.
Children who have experienced their parents separating will need extra attention and understanding, at a time when parents will naturally be feeling bruised and emotionally exhausted. It is essential that contact arrangements are made with the best interests of the children in mind, so that the loss of the non-resident parent is minimised. Having access to both parents is crucial for children trying to come to terms with the changes in their family. Young children need an explanation that is appropriate for their understanding, and lots of reassurance (and often repetition) about what is going to happen to them; where they will live, when they will see the other parent, who will take them to school, what will happen on special days like birthdays and Christmas.
Older children and young adults also need help to understand what is going on and why, even if they no longer live at home. With this older age group, anger or withdrawal is a common response, especially with boys. So it is especially crucial to persist in keeping good communication going, and don't assume they are OK just because they are monosyllabic! It is very confusing when parents split up, and youngsters just don't have the ability to express such complicated feelings, but the feelings are there, though help may be needed to work them through. Keep trying to talk and make sure you create space to really listen to what your child is saying, even if at times it is very hard for you to hear. 
Share this article with a friend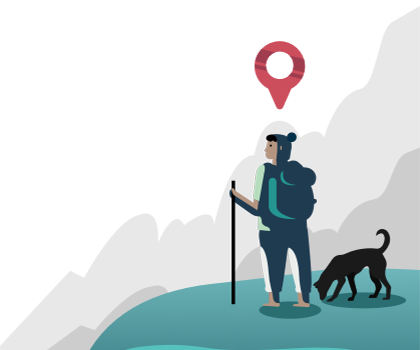 Find a therapist dealing with Relationship problems