Feeling sad
The therapist's survival guide for Mondays
Mondays – we've all been there. The alarm clock blares, you hit snooze a few too many times, and suddenly you're caught in the chaotic whirlwind of the workweek.
For therapists, Monday blues are as real as they are for anyone else. We listen to other people's problems all week, so let's dive into a little therapy for therapists – a lighthearted survival guide to keep your sanity intact and your humour thriving.
---
Mindful coffee moments
"Is it even a Monday if you don't have coffee?"
The therapeutic aroma of freshly brewed coffee is like a soothing balm for your soul. Keep your coffee cup handy, and remember to practice mindfulness as you sip it. Observe the steam rising and think, "This coffee is my therapy today."
The "therapists' lounge" for chuckles
"The therapists' lounge: Where one group session ends, another begins."
Take a moment to laugh with your fellow therapists. Share stories, swap anecdotes, and remind each other that sometimes, laughter is the best therapy. It's like a group session but with less paperwork.
The "Yes, I have my life together" Illusion
"Why yes, I do practice mindfulness daily, eat my veggies, and never stress-eat chocolate. Not ever."
Remember, therapists are human too. It's okay to admit you're not a Zen master 24/7. There's no shame in indulging in a little stress chocolate now and then (or all the time). 
Monday mantras for mirth
"Today, I will not overthink my barista's facial expressions."
Create a Monday mantra to keep your spirits up. It might be something like, "Today, I will not overthink my barista's facial expressions." Or, "I am a therapist, not a mind-reader."
Quirky office decor for chuckles
"Bring your pet to work day: Because furry co-therapists are the best."
Consider decorating your office with unconventional, mood-lifting items. Bring in a funny, motivational poster or an inspiring quote, perhaps a funny plant pot holder. Don't forget to embrace "Bring your pet to work day" – your clients will love it, and your furry co-therapist will help you de-stress.
Therapist cartoons: Your secret weapon for giggles
"Therapist cartoons: Because laughter really is the best medicine."
Therapist cartoons can be your secret weapon. Share a funny therapist-related cartoon on social media every Monday. It's a great way to connect with your clients and show them that you understand the lighter side of life.
The mindful commute
"Turn your Monday commute into a mindful adventure."
Transform the daily commute into a therapeutic experience. Instead of stressing about traffic, use the time to listen to a calming podcast or enjoy your favourite music. Consider it a mobile meditation session, turning chaos into tranquillity before the therapy sessions begin.
Let's wrap it up with smiles
While the world of therapy is often filled with serious conversations and profound moments, it's crucial to remember that laughter and light-heartedness are powerful tools for self-care.
So, therapists, as you guide your clients through their emotional journeys, remember to enjoy a little laughter therapy for yourselves on Monday – because even therapists need a dose of humour to keep the world turning.
Share this article with a friend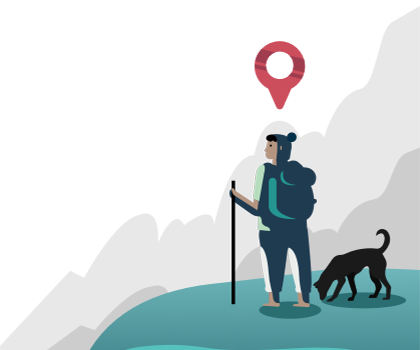 Find a therapist dealing with Feeling sad