Feeling sad
The power of connection and community
At the weekend I was lucky enough to attend an amazing fundraising event full of music and food and fun!

As I looked around I found myself being fascinated by the mix of people who were present and that was only in our small table. If this curiosity was expanded to the whole room it would have been easy to see people from a range of professions, ethnicity, culture and age.

How on earth did this range and expanse of people come together then? The answer was in order to support a cause about which they are passionate. Somehow any differences were over-ridden by the need to come together as a community to support a cause. And within that safety net we allowed ourselves to connect personally by enabling an interaction between us all that would probably not have occurred without the cause.

My mind turned to other situations in which this happens. There is, of course, the regular coming together of a religious or spiritual community or maybe a community interested in a particular hobby. If we are lucky, it may be the community we are born into; our family.

It is well known that humans are 'wired for connection'. Of course, this may originally have been evolutionary. A group of individuals had a greater chance of managing the perils which nature could throw at them. We also know that the most important thing for children to experience is a strong bond with another person as they are growing – this presence (or lack) of attachment can impact on us all throughout our lives.

Lack of attachment and connection can often be at the root of loneliness - one of the biggest issues facing people in the modern world. Not only are there now a greater proportion of people living on their own but we have created a world where the traditional meeting places have disappeared. For example, church numbers continue to reduce. We can shop from the comfort of our own living room and, of course, we can all connect through social media can't we? Unwittingly we have created a world of individual pods and people are suffering.

So is it the cause or the need which makes community happen? Or is it both?

The cause is a great thing and perhaps gives people the reason but the need could be so embedded inside of us that we do not even notice it.

The power of connection, and, ultimately, community is obvious. There is more wisdom in a range of people with different experiences. The group will push the limits we originally think possible and support this with a positivity which may falter or wane in an individual whilst bringing in new ideas.

The power of the individual is their innate need to connect and become one with others and the constant reinforcement of a positive payoff.

It is perhaps time to acknowledge this core need in each and every one of us and, rather than bemoan the loss of the 'good old days', start to create our own communities for the 21st Century. And at the same time to focus our energies on a cause for others rather than ourselves.

If you find you are feeling lonely, struggling and feel disconnected you may find that talking to a professional counsellor may help.


Share this article with a friend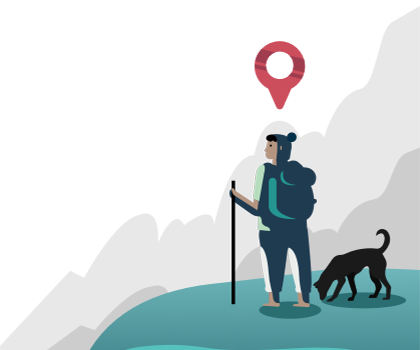 Find a therapist dealing with Feeling sad