Stress
The 'F' word...
How many of us have wished there were more hours in the day? Got to the end of a long slog and wondered what you're doing it all for? Maybe you can't remember the last time you really had fun or did something just for the pure joy of it? 
One of the questions I ask my clients as part of their consultation is what do you enjoy and what do you do for fun? Interestingly, I find this is one of the questions that stumps them the most. Usually a long pause ensues and there is a real racking of brains. So I direct the same question at you. What do you do for fun? How much time do you spend doing the things you enjoy, what actually is it that you enjoy?
Our lives are so fast paced and stressful that we often neglect the fun side of ourselves, the activities that make us smile and all those little things that enrich our lives. Life is all about balance. If your scales are weighed down on the stressful side maybe it's time to take a step back and reassess what is really important?
What could be more important than your happiness? With that in mind I have come up with five practical ways to help you make more time for fun:
1. Decide what it is that you want love doing
Do you know what it is that you enjoy? Have a real think and write a list of the things that you would like to spend more time doing. Have you become a little boring? Maybe it's time to add a few new things to try to the list.
2. Get up earlier
Make the most of the light mornings that we have right now, get up earlier not to do the washing, or some extra work but to do something that you enjoy.  
3. Assess where you are wasting time and make cuts
Have a look at your day and find the areas where you are not making the most of your time. Spend too much time doing the food shopping? Maybe switch to an online delivery service to save yourself time.
4. Take time out from technology
How much time in your day is spent staring at a screen of some sort? Spend less time on social media and more time actually living in the real world.
5. Make plans
Decide what it is that you want to do and plan it as part of your schedule. Don't let your enjoyment be something you are 'getting around to'. Make it a priority.
Share this article with a friend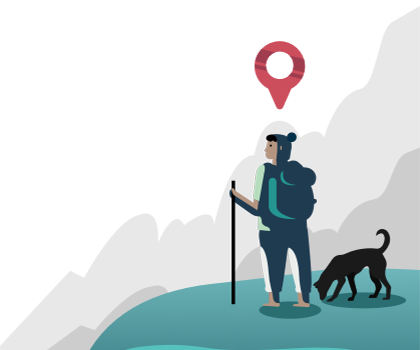 Find a therapist dealing with Stress