Child counselling
Talking respectfully to your child
If you talk in a respectful way to your child, it not only helps increase their self-esteem, but also provides a model for them to treat others in a respectful way. Here are some simple ways to achieve this:

'Labelling' children can be very disrespectful, but it happens a lot. If your child spills something, and you say "You are so clumsy!", that is disrespectful. "If you say: "Oh dear! You spilled your drink!", you are not labelling the child, just pointing out what happened. A child who learns to think of themselves as 'clumsy' will probably live up to that label, whereas a child who notices they have spilled something on this occasion has a chance to do things differently on another occasion.

Try imagining the child you are talking to is not your own, but is an adult visitor. Probably your style of talking would be very different! Say, for example, your child puts her feet up on the coffee table. Instead of shouting "Get your feet off that table right now!", you'd more likely make a polite request, such as "Excuse me, but the coffee table was a wedding present, and we're very keen to keep it undamaged. Would you mind moving your feet?" The second response sounds very respectful, and crucially, it also gives the child information about WHY you want them to take their feet down. They are more likely to respond cooperatively because you were respectful, and they understand why you care so much.

Sharing your own feelings with children is another way of being respectful, because it takes them seriously as human beings and doesn't leave them mystified about your behaviour. It could be as simple as saying "I'm feeling pretty irritable this evening because I've got a headache", rather than yelling at your children to be quiet and leave you alone. This will also encourage your kids to talk openly about their own negative feelings, which will allow you to understand and help them more. A word of caution here, though. When sharing your feelings with children, be careful to share at a level appropriate to their ages, and save the in–depth details of your problems for a heart-to-heart with another adult.
Share this article with a friend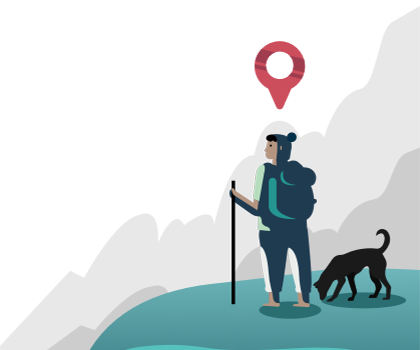 Find a therapist dealing with Child counselling