Pregnancy and birth
Rainbow babies: the joys and fears of pregnancy after miscarriage
Carrie Johnson, wife of British Prime Minister Boris Johnson, is pregnant with the couple's second child. This, Carrie announced on social media, is a 'rainbow baby' – the term for a child who comes along following a miscarriage, stillbirth or neonatal death. 
On Instagram, Carrie revealed, "At the beginning of the year, I had a miscarriage which left me heartbroken." She went on to say she found it "a real comfort to hear from people who had also experienced loss so I hope that in some very small way sharing this might help others too."
By revealing this painful news, Carrie follows in the footsteps of other high-profile women, from Michelle Obama and Jamie Oliver's wife Jools to Meghan Markle and Zara Tindall, who have talked openly about their personal experience of what has long been a taboo subject: the loss of a baby before or soon after birth.
While some, such as model Chrissy Teigen, have attracted criticism for what they shared, there is no doubt that when celebrities share such traumatic events with the public, it not only gives the rest of us permission to open up about this incredibly difficult time in a mother-to-be's life, but it also reminds us that however much money, power and fame one has, ultimately we are all mortal and subject to the same laws of nature. 
Concerning miscarriage in particular, while this is very common, estimated to affect one in four pregnancies, that doesn't make it any less devastating for each woman who suffers one.
Well-meaning family and friends can sometimes be dismissive of the loss of a baby through miscarriage, believing that you cannot become properly attached until the child is born. So, many women keep their painful feelings about losing their baby to themselves or feel they should be 'over' it in a short time.
But there is no set timeframe for grief – we are all individuals and everyone grieves differently, even within families.
And, of course, not every woman who loses a baby will go on to have a rainbow child. Some may never conceive again, or suffer further miscarriages or losses on the way to starting or completing their family. Every woman's journey is different.
Pregnant again
What if you are fortunate enough to conceive again and your pregnancy is progressing well? Along with the joy, this can be an incredibly stressful time, as you may be haunted by fears of what could go wrong, checking frequently for signs of problems, maybe looking out for those you had with the pregnancy you lost. Indeed, Carrie confessed, "I feel incredibly blessed to be pregnant again but I've also felt like a bag of nerves."
Support for you
While it's normal to feel some anxiety during any pregnancy, to be expecting again under these circumstances can be particularly fraught. Some signs you may benefit from professional support, such as counselling and therapy, include:
Your mind keeps returning to the previous loss (or losses) in ways that distress you.
You feel unable to participate fully in everyday life, for example, function properly at work, look after other children you may have or connect with your partner.
Your thoughts are particularly negative and it's hard to step back from them.
Your mood is very low.
You feel the need to talk at length about your loss.
It seems as though no one understands how you feel.
Or it could be that you lost a baby some time ago – feelings of loss can still be around years, even decades later – and feel stuck in your grief.
You may be able to access counselling via your GP, the hospital that cared for you if the loss was recent, or your work. Or there is the option of finding a private therapist who has experience with fertility issues and pregnancy loss.
Also, there are charities that offer information and support, such as the Miscarriage Association. Whatever your circumstances, you don't have to feel alone if you've suffered the loss of a baby.
Share this article with a friend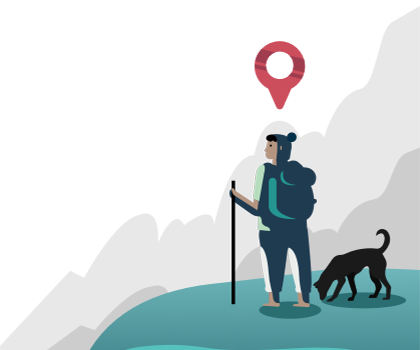 Find a therapist dealing with Pregnancy and birth