Eating disorders
Highlighting the plight of older eating disorder sufferers - those at midlife and beyond
With Eating Disorders Awareness Week beginning on the 27th of February 2017, what better time to highlight the plight of those eating disorder sufferers who are at midlife, particularly those aged 35 and over, who are struggling to access and afford counselling treatment for their serious and potentially life threatening eating issues.
It has been proven in recent years by the UK's leading eating disorder's charity and from evidence within practice that eating disorders are no longer limited to teenage people or young adults, but are becoming more widespread amongst middle-aged adults, and, in particular, those aged 35 upwards. During the past 12 months, 71% of my current and previous clients presenting primarily with an eating disorder have been aged 35 or over, which may surprise many.
It is all well and good Prime Minister Theresa May promising in January 2017 more support for those with mental health problems, encompassing eating disorder sufferers too, however, those promises were aimed specifically at children with eating disorders rather than the wider population. It also begs the question about what help is there for those at midlife, when in August 2015, NHS England allocated £30 million to improve eating disorder services, solely in order to help children and young people's mental health and well-being. Again, where is the help for the older adult eating disorder sufferers amongst us? Surely their health and well-being is of equal importance and in this day and age when times are hard, we cannot presume that adult sufferers are financially secure, or are able to pay for their own treatment just because they are older.
From practice evidence, I believe that the rise in adults at midlife and beyond presenting primarily with an eating disorder or eating issues is due to:
more people within this age group undergoing divorce
bereavement
financial hardship
loneliness when children leave home
difficulties in accepting their ageing body - women experiencing difficulties in accepting that their body will usually naturally lay down menopausal fat stores in mid-life
body changes post-pregnancy
anxieties that people in this age group may experience, if they feel that they maybe could have pushed themselves harder and achieved more by their midlife point and negative feelings around perceived age invisibility 
At the other end of the spectrum, those at middle age may be experiencing work related stress from holding down high-powered jobs. They may experience struggles to remain competitive in a workplace if they are competing with younger people who may bring fresh ideas, or it may be difficult to find time for relationships and hobbies outside of long working hours and those high-pressured jobs. These are all additional sources of stress and anxiety which may lead to emotional turmoil and disordered eating.
It begs the question, what happens to those adults aged over 35 who are suffering from eating disorders? There are private practices few and far between, which focus on counselling those battling eating disorders, where for the lucky ones, they are able to access these services as they can afford to pay privately. However, for the majority of middle-aged people suffering with the day to day challenges of an eating disorder, it seems they are left to suffer in silence and go unrecognised in the Government's eyes. At best, these sufferers may be able to access an NHS counsellor, who in the majority of cases, will only be able to offer to see a sufferer for a maximum of six sessions of counselling. This is a drop in the ocean when the majority of eating disorder sufferers typically require a minimum of six months of weekly counselling treatment sessions. Midlife sufferers have most likely suffered with disordered eating for years before seeking help and with it being recognised that the longer the eating disorder has been in place, the longer it takes to eradicate. Therefore, what the NHS can offer this age group for free is not ideal and somewhat minimalistic.
Where is the financial help and recognition for midlife eating disorder sufferers, particularly for those who are unemployed or are on low incomes; and when will their mental health be taken as seriously as their young adult and teenage counterparts?
During Eating Disorders Awareness Week 2017, let us share the plight of sufferers across all of the age groups and not let awareness be confined to children, teenagers and young people. Eating disorders do not discriminate, choose, or limit which age groups they will affect or who will be affected; that depends largely on life experiences, traumas, family experiences, childhood unhappiness and emotional issues... older adults are suffering with eating issues too and these silent sufferers need to be presented with a broad range of counselling options too.
Share this article with a friend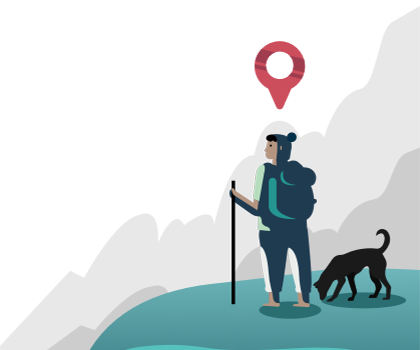 Find a therapist dealing with Eating disorders