Anger management
Freedom and responsibility
How many times have you heard the phrase "it's not my fault, they made me angry"? It's a simple phrase but loaded with meaning. Within this simple phrase is a very powerful assumption, that someone is not responsible for how they feel; that another person can make you feel something and there's nothing you can do about it.
To deny our responsibility is to also deny our freedom. We all have the freedom to make choices about our lives. We are responsible for the picture we build up of our lives, for the meaning we attach to the way we live. However, the patterns that we build up in our early lives are strong, and sometimes it can feel like there isn't a choice in how we respond.
However as a small example, if you think of a regular activity, such as the daily commute, much of your experience of the situation depends on what mood you are bringing to it.
Your commute can be affected by train strikes, delays and busy trains, but even in that situation, the thoughts and feelings you bring to that journey mean that sometimes it'll be an annoying and stressful experience, and others it'll be a peaceful opportunity to gaze out of the window and think of nothing for a little longer.


This idea of freedom doesn't mean that we can suddenly decide to be happy when something terrible happens, but we have more choice than we may think. Even in a situation over which we have no control, we have the ability to decide how we respond to it. Accepting that you have access to all of your emotions, gives a much wider range of choices in response. For example, realising that it is OK to feel angry in response to a difficult situation may reduce the sense of fear or panic that you normally feel.
It can be very liberating to know that you have power and control over your life, that you are the person in charge of you. However, this same freedom can also feel like a terrifying responsibility, with failures and problems feeling all the more painful as there is no-one else to share the burden if things go wrong.
A counsellor will work with you at your own pace, to support you as you explore your freedom and responsibility. You will be supported to explore your responses to the situations you find yourself in, and to look at those feelings you may be suppressing. For example, if you always feel angry at someone or a certain situation, you might be ignoring the fear or sadness you may also feel.
Perhaps you've learnt that anger is the most effective way to deal with something threatening, or someone that would bring your mood down. Your counsellor will help you to notice when you are limiting your options in response.
Most importantly, as you experiment with taking more control and widening your range of emotional responses, your counsellor will not judge you, but will listen to you and your concerns and will help guide you through the process of accepting that you are in charge of you.
Share this article with a friend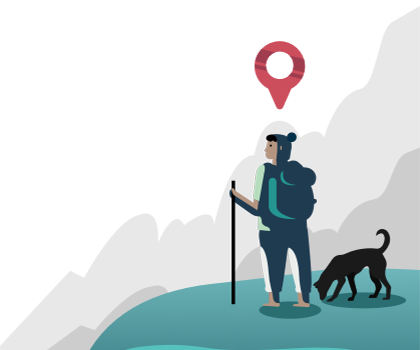 Find a therapist dealing with Anger management