Child counselling
Counselling for children: Time to talk and be heard
Children of separated or divorced parents can spend part of their week going back and forth between households or meetups at an arranged place. Children of imprisoned fathers and mothers have a different kind of a weekend and it is a time to learn to be patient because there is a lot of 'waiting' involved.
Below, we hear the voice of a child whose father is in prison:
 "I'm waiting to see my Dad at work in the castle."
"I'm waiting for the long drive to be over and I ask my mum, 'Are we there yet?'. My dad works in a castle and he plays football for HMP and we have to wait a long time to see him. Eventually, we arrive but it can be difficult sometimes to get a parking place in the nearby streets. 
"We wait to go into the visitor centre, waiting in line to get our family number for entering the 'castle'. More waiting... waiting for our number to be called so that we can show our ID at the second visitor entrance and a coloured band gets put on our wrist. We wait to get a locker and mum struggles with the pound coin. Now we are waiting for the electronic doors to be opened. We are in!
"Into the next waiting area and for a second time wait to hear our number being called so that we can be searched. After that; waiting to be sniffed by the friendly dog and then waiting to go through another door into the visiting hall. I am now sitting at the table waiting for dad to come out from the door at the other end of the visiting hall and I waiting for mum to come back from the serving kiosk with the goodies.
"Dad arrives first and I run and jump into his arms. He swings me around, I laugh and feel happy. He gives me a kiss and I do the same in return. As we sit, mum arrives with the tray of tasty treats. Not before long, its 'adults talk'. They discuss bills that still need to be paid. Mum has a few tears saying she misses him and dad tells her he loves her.
"Last January, I remember I would run over to the play area but today it is closed. The lady would always smile at me and say it is family time for the first few minutes. So I have to wait again, but time would pass and then I would enter. I remember the lady was always friendly and kind, asking me if I would like to make a card for my dad. Very quickly other children would arrive and it would get busy with boys and girls of different ages. The lady would also be busy looking after everyone.
"The hall still gets very noisy with everyone talking to each other and it still gets louder and louder and hotter and hotter. I remember I would walk back to our table and wait to show my dad the card I had made him. He would smile, says he likes it and give me a big hug – that would feel good! It's really boring now I can't go over to the play area.
"I need the loo so mum and I walk over to one of the officers and explain. – I think they are police officers but I'm not sure – dad says they keep the jewels safe in the castle. We have to wait for the door to be unlocked on our short exit.  On our return to the visits hall, we have to wait to be searched again as well as waiting for the door of the visits hall to be unlocked again. I sit and wait with dad while mum gets our second lot of snacks and drinks. 
"The visiting time is drawing to an end and now it's time to go... more kisses blown as we walk away to say goodbye. Mum and dad both look sad. We then wait for the door to be unlocked and wait for the queue to go down before we are allowed through the electronic sliding doors.
"Back out in the fresh air while we walk over to our car for the homeward journey. Mum puts the car radio on whilst I switch on my iPhone and put in my headphones. Eventually, we arrive home, mum says she is going to start tea and I go into my bedroom.
"But I'm still waiting... I'm waiting for someone to listen to me!"
I have worked in various prisons and schools over my working career by supporting families. I have an awareness that children of imprisoned fathers and mothers can find it difficult to talk about their situation. Young children are often told that their parent works in a castle; they wear bibs in the visits hall because they have been playing football/netball.
Children may very well have an idea that their parent does not actually work in a castle and has not been playing any sports teams. They may hear the word prison but then are often told that their parent works there. However, they find it difficult to understand what's going on.
Very often, children don't want to add to their parent's stresses by telling them how they feel. Also, they can be embarrassed to talk to teachers in fear of being judged or worry if their friends find out about their family problems.
Seeing a counsellor or a therapist can be very beneficial for children, providing a safe place for them to express their feelings at their own pace.
Share this article with a friend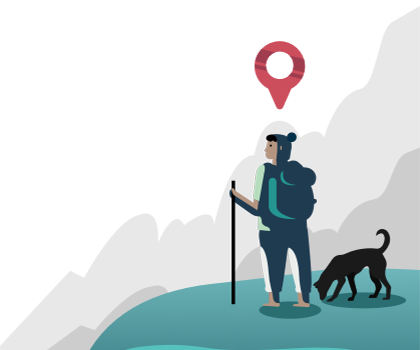 Find a therapist dealing with Child counselling