Anxiety
Coping with anxiety – 5 tips
Any counsellor worth their salt would happily give up their livelihood if mental health issues like anxiety were something we could vaccinate against. Sadly it is not, but it can be understood and controlled. Coping strategies exist in abundance but here are 5 simple tips for living with anxiety*.
1. Try to quieten your mind
Anxiety sufferers will be all too familiar with the concept of a busy mind. Thoughts – at times too many to count – bouncing around your head like a never ending game of pinball. Fears, thoughts of failure, doomsday scenarios all playing out in the theatre of your mind. Quietening your thoughts is an important first step to regaining control.
There are many ways to do this: committing all your thoughts to paper; exercising your body; listening to or playing relaxing music you love are just a few examples. On better days it is worthwhile determining what works best for you so that when you face a challenging day, you have a tool ready to use to quieten your mind.
2. Meditate
Mobile phones dominate our lives now. In the world of social media and digital technology it is increasingly difficult to be able to truly 'switch off'. Emails from work keep popping in, social media updates too, minute-by-minute news alerts plus apps – it is overwhelming.  
Taking some time out to meditate provides an oasis amongst this busyness. Meditation does not need to be you sitting in front of a statue of Buddha, in the lotus position, burning incense. It can be breathing exercises, guided meditation, relaxing sounds from nature or music for meditation.
Ironically mobile phones can help us here. There are several effective meditation and relaxation apps available for mobiles which you can use to help prevent your anxiety gaining momentum and regain control.
3. Focus on reality and not 'stories'
Typically our anxiety is based on fear of the future. In particular fear of a future scenario we have embellished or created for ourselves – a 'story' of sorts. Often these stories are based on little more than a combination of assumptions, past negative experiences and guesswork. And consequently reality takes something of a back seat.
When a friend says they cannot meet us for dinner, anxiety can step in to twist reality. Suddenly we think they are actively avoiding us and consider ourselves boring company to everyone. We can gloss over the fact the friend told us this was going to be a busy time at work and that we only gave them a couple of hours' notice.
Place your focus on the facts of situations and untangle them from the stories we can often create in our own minds of what is 'actually' happening.
4. Be social
The previous example was probably not the best segue in to the topic of being social, but let's stick with it. Anxiety will often drive us to be increasingly insular and cut off from those around us. Instead of assuming our friend does not want to ever have dinner with us, we need to do the reverse and be social.
Spending time with good, positive friends and family is invaluable to anxiety sufferers. It counter-acts the negative thoughts we have about the world, the future and ourselves. It demonstrates our value to others, their love for us and allows us to be supported (and to support others). Understanding that everyone has anxieties can be a liberating experience.
5. Consider counselling
The tips above are valuable from a self-help and self-care perspective. They cannot however replace the benefits of working with a trained counsellor to tackle your anxiety.
Counselling offers a chance to examine the source of the fears and worries that trouble you. Understanding those fears and where they come from informs the strategies and techniques needed to manage our anxiety.
*If you believe you are suffering from anxiety it is vital that you speak to your GP. General Practitioners can provide a diagnosis and evaluate the extent of your anxiety. They can also assist in accessing support services and, if required, prescribe medication.
Share this article with a friend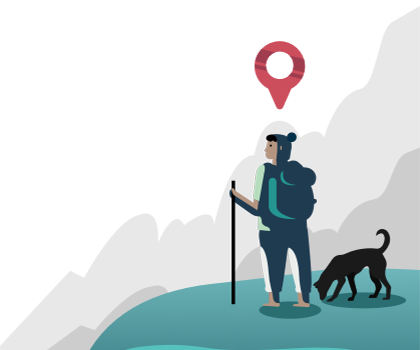 Find a therapist dealing with Anxiety