Stress
Avoiding burnout
Burnout can be described as a state of physical, mental and emotional exhaustion. People experience burnout when they have been exposed to prolonged or excessive stress, for instance by working in an emotionally and physically draining job for a long period of time. Burnout can also occur if you work hard and then fail to achieve the results that you expected or if your efforts at work are not recognised. Such experiences might cause you to feel deeply disillusioned, overwhelmed and unable to meet future demands. You might have originally felt enthusiastic and motivated when you first begun your job, but as the stress continues, you may start to lose interest and your motivation to keep going is reduced.
Burnout causes your energy levels to drop and with that your productivity reduces. This change can leave you feeling hopeless, helpless, resentful and cynical about your future, and you might eventually feel like you have given all that you can. In today's society we are constantly under a lot of pressure, for instance by meeting work-related targets or juggling multiple roles as an employee, parent, partner, or multiple careers. It is not uncommon to have days when we feel overloaded or unappreciated, especially if the effort that we are putting in is not recognised, let alone rewarded. Understandably, on these days it can feel like a challenge to get out of bed and face our responsibilities. If you feel like this on most days you might, however, be suffering from burnout.
What causes burnout?
A number of factors could ultimately be the cause of your burnout. We can split these into three primary groups; work-related causes; personality traits; and lifestyle causes. Work related causes that could result in burnout include: working in high-pressure or chaotic work environments; experiencing a lack of reward or recognition of your work; facing demanding or unclear job expectations; believing that you have little or no control over your own work; and completing unchallenging or monotonous work responsibilities. 
Personality traits that could contribute to burnout include: you having what is called a Type A or high-achieving personality; adopting a pessimistic view of the world, your place within it, and your own abilities; having perfectionistic predispositions and believing that nothing you do is ever good enough; and seeking out a sense of complete control that prevents you from delegating responsibilities to others.
Lifestyle causes that could result in burnout include: not getting sufficient sleep; a lack of supportive or close relationships with others; dedicating most of your time to work and limiting the time you spend socialising or relaxing; taking on too many responsibilities and not seeking out support from others; and adopting a position in life where you are expected to hold too many roles for too many people. 
What prevents burnout?
Research tells us that your symptoms of burnout will deteriorate if you do not address them, and the earlier you can identify the underlying cause, the better for you. Therefore, it is important to be able to recognise the symptoms of burnout, as well as be prepared to do something about them if you notice them in yourself. You can prevent burnout and a potential full-blown breakdown by taking steps that will help you get your balance in life back again. There are a number of preventative measures that may reduce the likelihood of you experiencing burnout including:
Setting boundarie.
Practising stress managemen.
Implementing helpful sleeping, eating and exercise habit.
Practising relaxation in the morning.
Nurturing the creative part in you.
Giving technology a daily break.
How can you recover from burnout?
Sometimes people are not aware that they are experiencing burnout before they have already past the breaking point, and at this point it is too late to attempt to prevent burnout. It is imperative that you start the journey of recovery as soon as possible if you are experiencing burnout. If you ignore it, your situation will deteriorate and this will cause further emotional and physical damage to you and the people around you. Don't be afraid to try a new strategy if you feel that the old one is not working for you. Some of the strategies below might work very well for you, whilst others might not. Strategies to try include:
Identifying why.
Changing pace.
Seeking support.
Acknowledging what you have lost.
Reviewing your priorities and goals.
Share this article with a friend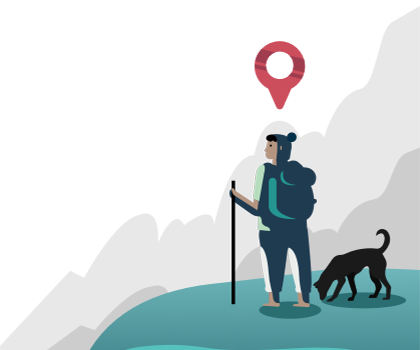 Find a therapist dealing with Stress