Anxiety
Makeup allows me to reflect on my inner feelings
The face is a blank canvas on which you can explore your wildest artistic desires.
Makeup, as an art, has the ability to break the boundaries between who you are, and perhaps, who you desire to be or what you feel on the inside.
This specific art has assisted me greatly in working through my anxiety and depression. It's given me a platform to express my inner feelings, as well as vent them and free myself from their grasp.
Makeup allows me to express myself in a creative, productive and therapeutic way.
There are days when I wake up and I don't like the person I feel like. But I find that when I pick up my makeup and a makeup brush, a lot of the thoughts and pain lessen.
I have often felt hopeless and alone, and the art I create on my face - staring back at me in the mirror - offer me company and comfort. There have been times when I have felt upset, depressed, alone and hopeless and I have turned to my makeup and art for support.
The variety of colours, products and possibilities are endless! I choose to use colour a lot; this is to brighten my vision of myself and my surroundings when I feel like all is dark. This art has eased my negative emotions as a whole and has helped me to regain my focus and desires for the future, as I want to become a makeup artist and teacher, to make others feel great and inspired, just like how makeup made me feel.
I really feel that makeup allows me to reflect on my inner feelings.
As I started posting images of my work on social media, I realised the number of others who are in my position who also use art as an escape. I have been in touch with many people and the makeup community is absolutely amazing - everyone is incredibly appreciative and supportive of each other's work.
I have completely fallen in love with my art and would encourage anyone to follow whatever pathway leads you to happiness and well-being. Life isn't about finding yourself, it's about creating yourself.
Share this story with a friend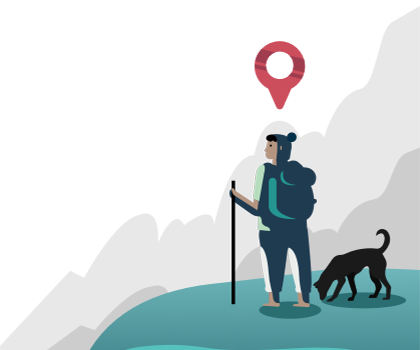 Find a therapist dealing with Anxiety