Young people's counselling
Remote therapy for kids: 5 tips for privacy
The COVID-19 lockdown has meant that those who would like to attend talking therapy sessions now need to do so online instead of in-person. This sudden change, while necessary, has left practitioners and clients with concerns for their privacy and some platforms have been making headlines for not providing the necessary protection against disruption. What's more, undertaking therapy at home means that, for some, the safe space to talk freely which is usually guaranteed can now be readily compromised by parents, siblings, or family members listening in from outside the door or barging in having forgotten about an appointment.
While at home, it can be hard for teens and children to talk openly about conflicts with their families, even though those are normally the most common topics clients would like to discuss.
While some parents may feel that they are doing no wrong by listening in out of concern, it is vital they understand that privacy is the most important part of therapy – and, if allowed by the confidentiality code of practice, that they can set up a separate appointment to talk with the therapist about their child. Conversations in therapy sessions are not only sensitive but extremely confidential.
Here are my five tips on creating a safe and private space for your child's next session.
Create a 'retreat' for your child's therapy sessions 
Set up a private room and a comfortable chair for your child. If closing the door simply isn't working, consider other spaces that could be converted into private spaces for your child's next therapy session. For example, is the bathroom an option, or perhaps the garden? If you have a car, would you consider allowing your child to sit in the backseat with the windows down?
Find a pair of headphones that comfortably fit your child's head for better sound quality and remember that the sound is more important than the picture. For good picture quality during video sessions, make sure that light is not shining directly on the screen. Lighting your child from behind the screen is always best.
Use a phone rather than a desktop computer
Video conferencing via a computer can make therapy sessions more obvious to those wishing to interrupt your child's remote session. By allowing your child to use a mobile phone and headphones, it becomes less obvious what the call is about, and makes it easier for them to put their therapist on hold and kindly let family members who might interrupt that they are on the phone, but will be off shortly. This also gives your child the ability to move around whilst talking, so if they're still struggling to sit in one place or find a private space at home, they can go for a walk around the garden or block instead.
If you're concerned with your child having access to a smartphone, set up parental blockers and delete distracting apps and games to help your child stay focused on the session at hand.
Talk to the whole family
Unfortunately, there can still be some stigma around therapy and not everyone will understand why your child needs help. Remind your family that you all have the right to ask for outside support, even if the space you're in isn't ideal. Speak honestly with those in your household to establish how you can work together to make your child's sessions as beneficial as possible.
For example, ask your family to wear noise-cancelling headphones, if they have them available, or if they could go for a walk during this time. Celebrating your child's hard work and progress can also help your child feel more comfortable with their sessions, and help to reduce your family's intrigue in the session itself.
You may find it reassuring to agree on a phrase you can use with your therapist if you are interrupted and need to stop or pause your conversation. If this seems too daunting, consider combining your therapy with a walk to a safe place outside of the house where you cannot be overheard.

– Rebecca Morgan shares her tips on getting the most out of online therapy
Use technology to your child's advantage
When you and your child have found the best place for their session, minimise the likelihood of interruptions. Turn off notifications on their devices and put a "quiet" sign on the door. Remind your child that chat functions are available within the online session if they are worried about someone listening in.
Alternatively, there are a lot of YouTube videos and music playlists that can play hours of white noise, as well as apps, like White Noise Generator, or tools available from Amazon, which you can place by the door during your child's session to help ease their concerns about eavesdroppers hanging around outside the door.
Use nicknames
If your child is worried about their siblings or family members understanding what they're talking about during private sessions, consider using nicknames for the people they will be talking about. Encourage your child to share a summary with their therapist before their next session, touching on topics they'd like to discuss in their upcoming session, as well as a key to the nicknames they'd like to use. For example, if your child wants to talk about their sister during their session, she is now "the friend that moved away", and an argument with a friend could be disguised as a conversation about their plan to "talk to their maths teacher about their work."
---
On Counselling Directory, we have over 17,000 qualified therapists ready to help you. Simply browse profiles and when you've found the person for you, send them an email.
Thorbjorg Vigfusdottir is an educational psychologist and CEO and founder of Kara Connect, the online consultation platform enabling health and welfare practitioners connect securely with clients.
Share this article with a friend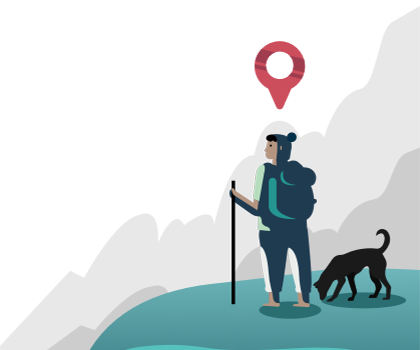 Find a therapist dealing with Young people's counselling