4 tips to maximise online or phone counselling
It may be that, as a result of the pandemic, your therapist has asked if you would like to switch to online counselling. For many of us, this is an entirely new experience, and while the prospect of not meeting your therapist in person might seem disappointing, research has shown that remote counselling can be just as effective. It is different, yes, but a benefit of today's technology means we can still access the help we need, from the comfort of our own homes.
Although a potentially daunting form of seeking support, this also opens the doors to people who may not have considered therapy before, due to lack of time or location, accessibility issues etc. Many counsellors, if they didn't already, have made the transition to provide online and telephone counselling, meaning they can continue practising, but also providing the public with help and guidance during this uncertain time.
So, whether you're in the midst of therapy and facing the change from face-to-face to online, or are new to counselling, here are four tips to help you get the most out of your therapy.
1. Get comfortable
When you visit a therapist in person, they will have thought about how to make the space comfortable for you. Usually, this involves soft seating, having tissues and refreshments on hand, and providing a private place. So, find a comfy chair in a private room, and make sure you have all the supplies you need before you start your session.
One of the benefits of having counselling remotely is that you can enjoy your drink of choice while you talk, such as a comforting hot chocolate. Holding a phone for 50 minutes or more might be challenging, so if you have a handsfree set then make the most of it. If not, rest your arm on the side of a chair or cushion, and change hands frequently.
Also, consider how you can make sure your space is free of distractions. Silence your phone alerts, close your emails and put pets and children in a different room – this is your dedicated time. If you're used to travelling to or from a session, then you may find this time usually helps you wind down from daily life and focus on your thoughts and feelings.
Taking a break from everyday things can help you maintain this psychological space, and is known as 'buffering'. After your session, taking a shower or a walk may help you process what you have felt and discussed with your therapist, and leave this behind you as you go back to your day.
2. Accept awkwardness
For years, experts have estimated that the majority of our communication is non-verbal. If you're speaking on the phone, you may both find it difficult to know when to talk, and you might interrupt each other. Don't worry – your therapist will still want to hear what you have to say and will encourage you to carry on. If you find yourself wondering how they are reacting to what you are saying because you can't see them, asking about this may be more useful than 'second-guessing'.
Although you can see each other using a webcam, the idea of appearing onscreen may be just as unnerving. You may be able to find a way of switching off the image of yourself as you talk, or arranging your chat window so you can't see this part of the screen. This may help you focus on the session.
If critical thoughts do arise from seeing yourself on webcam, try to notice these and share them with your therapist; they may provide interesting material to talk about. It may feel difficult, but position the webcam so you can see the top half of each other, this will help you both read the other person's body language.
3. Stay safe
Staying safe doesn't just mean staying away from coronavirus, it means staying psychologically safe too. If you live with someone who might be a risk to you if they found out you were having therapy sessions, then it may be better to schedule your sessions for a time when they are away from the house.
You may find it reassuring to agree on a phrase you can use with your therapist if you are interrupted and need to stop or pause your conversation. If this seems too daunting, consider combining your therapy with a walk to a safe place outside of the house where you cannot be overheard.
If this isn't possible, there are also organisations which provide online chat and email services, such as Samaritans, or Kooth, for young people.
4. Give it time
Lastly, remember to give your telephone and online sessions time. Like face-to-face counselling, it can take a while to adapt to the process and for you and your therapist to develop a rapport with each other.
The coronavirus outbreak represents a particularly stressful time for many people, and may also mean that we have additional time on our hands to process our thoughts. The most important thing is that you have reached out for help, and are giving yourself access to resources that can help you to achieve the changes you are looking for.
Share this article with a friend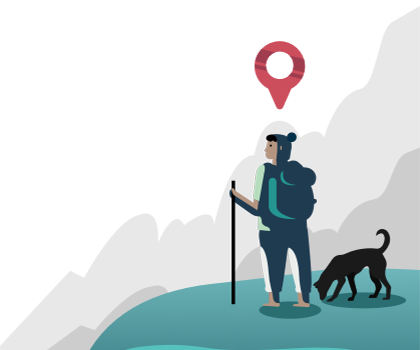 Find the right counsellor or therapist for you