Counselling facts and figures
548 million people suffer from anxiety or depression.
1 in 4 people in England will experience at least one mental health problem each year.
The number of people who are affected by mental health is rising. According to the most recent study from Our World in Data, 792 million people are affected by mental health issues worldwide.
Current figures state that each year in England, an estimated one in four adults will experience at least one mental health problem in a given year.
Mental illness is extremely common and exists in different forms, each of which can have an adverse effect on your well-being. This section of the site features information, facts, figures, and studies, providing insight into the various aspects of mental health.
---
People with mental distress may experience problems that affect the way they think, feel and behave. The term 'mental distress' describes emotions that impair or hinder a person's ability to cope with ordinary life. It typically refers to a range of mental health issues, from the more common problems such as anxiety and depression to the less common, such as schizophrenia.
---
According to the Health and Safety Executive, 17.9 million working days were lost due to stress, anxiety, or depression in 2019/20. This means mental illness is a leading cause of sickness and absence from work.
---
The emotional well-being of children and young people is just as important as their physical health. The early years of adulthood are a crucial time as the mind and body are rapidly developing and children are constantly facing new challenges.
---
Mental health problems can affect anyone, regardless of age, gender, race, or social background. Despite this, however, studies have shown that certain mental illnesses affect men and women differently. Perhaps the most interesting (and worrying) finding is that, while on average, more women are diagnosed with common mental health problems than men, the rate of male suicide is significantly higher.
---
There are a number social and economic factors that can put women at a greater risk of poor mental health compared with men. However, is it believed that women are more likely to talk about what they are going through and seek support through their social networks to help with their mental health.
---
Relationships are a vital part of our lives. They can bring us great happiness and strong connections with our family members, friends, and work colleagues help us maintain health, well-being, and fulfillment. While for many people these relationships offer an important source of love, support, and advice, for others, it may not come so easy.
---
Discrimination towards minority groups has existed in society for decades, and though in recent years these negative attitudes have declined, many barriers and disadvantages still exist for those belonging to different cultures.
---
When it comes to mental health, there are various ways you can seek support and treatment. Some people are referred by their GPs, while others opt for private treatment. The treatments themselves can include talk therapy, medication and lifestyle changes.
---
Millions of individuals will be affected by poor mental health at some time during their lives, and though anyone can experience these problems, there are some people from certain backgrounds and social situations who are at a significantly greater risk.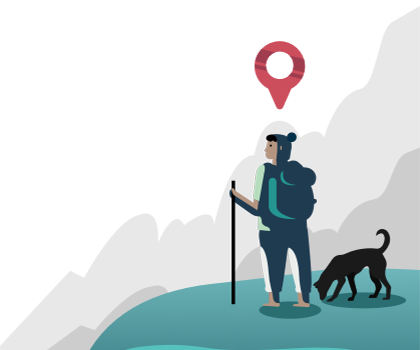 Find the right counsellor or therapist for you