Relationships and family
Relationships are a vital part of our lives. They can bring us great happiness and strong connections with our family members, friends, and work colleagues to help us maintain health, well-being, and fulfilment.
While, for many people, these relationships offer an important source of love, support, and advice, for others, it may not come so easily. Strong, happy relationships need time and effort. But sometimes these bonds break down, leaving a person feeling lonely, sad, and lost.
The breakdown of key relationships can have long-lasting effects on our physical and mental health. This page will explore the factors that may lead to relationship problems and the forms of counselling that can help.
---
Family issues
According to the Office for National Statistics (ONS), there were 19.3 million families in the UK in 2021. 12.7 million were married-couple families. A family is a group of people who care, love and support each other. For many people, family life is a place of refuge and happiness – for others, it can be a source of pain and frustration.
A family is a system that can sometimes become overwhelmed by life's pressures. Each member of the family will have their own stress and strain and this is when a personal problem can create tension. Changes within the family can leave members feeling confused and unable to communicate what they are feeling.
---
Single-parent families
In 2021, there were three million lone parents in the UK, 90% being women. The UK Research and Innovation (UKRI) reports that the number of single-parent families has risen over the last 50 years, with one in four children living with one parent compared to one in 20 in the 1970s. When a relationship breaks down, women are generally more likely to take on the main caring responsibilities for children.
According to Gingerbread, the charity for single parents, 69% of lone parents were at work before the Covid pandemic. However, single parents were more likely than coupled parents to be furloughed (30% vs 21%) and remained on furlough for longer before returning to work. While the number of lone parents working has risen, the risk of poverty in single-parent families is twice as likely than those in couple families.1
Members of a single-parent family may experience relationship issues due to various factors. The lone parent may be more vulnerable to stress, guilt or money worries, while the children may experience confusion, misunderstanding and frustration.
---
Children and adoption
According to Home for Good, there were 2,870 children adopted in 2021. 65% of children waiting to be adopted (for 18 months or more) are under five years old. 57% are boys, 22% are from an ethnic minority background and 8% have a disability. 
Adoption has changed significantly since 1970. Today, the majority of children who are adopted are older and have been removed from backgrounds that may have been abusive or neglectful. Adoption can provide a safe home for these children and can help to transform their lives. However, their often difficult start to life can lead to many issues, including emotional, behavioural and educational difficulties.
Adoptive parents will often require specialist support to help them understand their child's needs. Parenting a traumatised child requires a different kind of parenting. It is important that the adoptive parents receive the support they need, or else they risk the adoption breaking down and the children returning to care.2
---
Relationship issues
Relationship issues are extremely varied. They will often depend on the type of relationship and the circumstances that have led to disagreement or conflict. A relationship counsellor will work with a range of couples and individuals and there are many reasons why they may be experiencing difficulties.
---
Separation and divorce
In 2021, there were 113,505 divorces in England and Wales, an increase of 9.6% since 2020.3
There are many reasons why a couple may separate or choose to divorce. Common reasons include life changes, such as redundancy, children leaving home, bereavement or retirement. The couple may have simply fallen out of love or they may decide to separate after an affair.
The Divorce, Dissolution and Separation Act 2020 means that divorcing couples are no longer required to assign blame for marriage breakdowns. The Law Society notes that between April 2021 and April 2022, more than 12,000 new applications for divorce were filed as 'no fault'. 
According to research4, the number of divorces was highest among men aged 45 to 49 and women aged 30 to 39. 
Children can be affected by a separation in various ways that may not always be clear to the parent. It is important for the children to understand what is going on and why. Knowing that their family is changing or splitting can be traumatic, yet the couple separating peacefully can reduce the impact.
The ONS reports that the most common reason for divorce was on grounds of 'unreasonable behaviour'. Other grounds include adultery. However, not all couples will want to end their relationship after the discovery of an affair or betrayal. Many people will want to work things through. Couples counselling can help both partners learn how to rebuild trust and communication within the relationship, as well as recognise what may have led to the betrayal.
---
How counselling can help
When life's pressures become too much, the relationships within the family can become 'dysfunctional' and members can lose sight of a way out. Family counselling is used to encourage conversation between family members. Communication can be restored and feelings that may have been misinterpreted can be understood. Common reasons for family counselling can include:
debt
problems with adolescents and older children
unwanted pregnancy
mental health
separation or divorce
affairs and betrayals
pre-nuptial issues
family issues
cross-cultural relationships
In the case of separation or divorce, counselling can give couples the opportunity to talk about the problems that have led to a separation. They will learn how to cope with the divorce and how to understand a child's best interests. A counsellor can give individuals a new perspective on the problems that have led them to separate. They can discuss the conflict, learn how to address their feelings, find acceptance and move on.
Family counselling can also offer the children a chance to discuss what they are feeling. Sometimes when parents are separating, the children can be overlooked. It is important for children, no matter what age, to have their say.
---
Domestic violence
1 in 4 women will experience domestic violence in their lifetimes.
35 is the average number of times a woman is assaulted before calling for help.
Domestic violence describes threatening or abusive behaviour in a domestic environment. This can be within a romantic relationship or a family setting. The violence can be physical or emotional and refers to controlling, aggressive or manipulative behaviour.
Men
Domestic violence can happen to anyone. Domestic violence has previously been associated with an act that men carry out on women, but it is important to understand that men can be victims/survivors too.
The ManKind Initiative suggest that one in six to seven men will be a victim/survivor of domestic abuse in their lifetime. Sadly, many of these men do not report the violence or leave the relationship5. According to ManKind, the most common reasons why men do not leave the relationship include:
concern for the children 
marriage is for life 
love 
they think she will change 
Women
Figures from Living Without Abuse reveal that two women are killed every week in England and Wales as a result of domestic violence.
These are frightening figures and things need to change. While there is no cause for domestic violence and anyone can be a victim/survivor, statistics have found that women are more at risk. It is important that victims know they are not alone and that support is available. There are many organisations set up to offer support to those in need, including Refuge and Women's Aid.
Talking about the experience with a professional counsellor can offer a new perspective on the situation. Counselling can help people who have experienced domestic violence to understand that it was not their fault and rebuild their confidence.
---
How counselling can help
It is easy to focus on the physical effects that are associated with domestic violence, but it's also important to consider the effect this experience can have on a person's mental health. Being in a violent relationship can leave a person feeling incredibly isolated. But there is support available, not only to help the victim get out of the relationship but to recover psychologically.
There are many types of counselling that can help a person cope and begin rebuilding their life. Forms of counselling that may help include:
individual counselling
cognitive behavioural therapy (CBT)
arts therapies
person-centred therapy
psychoanalysis
---
References
1 Gingerbread, Statistics, [online]. Available at: https://www.gingerbread.org.uk/policy-campaigns/employment-and-skills/single-parent-work-challenge-childcare-flexible-jobs/
2 Adoption UK, [online]. Available at: https://www.adoptionuk.org/support
3 ONS, Divorces in England and Wales 2013, [online]. Available at: https://www.ons.gov.uk/peoplepopulationandcommunity/birthsdeathsandmarriages/divorce#
4 Graysons Solicitors (2021), Divorce Statistics For England And Wales: Small Rise In Couples Divorcing Amid General Decline [online]. Available at: https://www.graysons.co.uk/advice/divorce-statistics-england-wales-small-rise-couples-divorcing-amid-general-decline/
5 ManKind Initiative: https://www.mankind.org.uk/statistics/statistics-on-male-victims-of-domestic-abuse/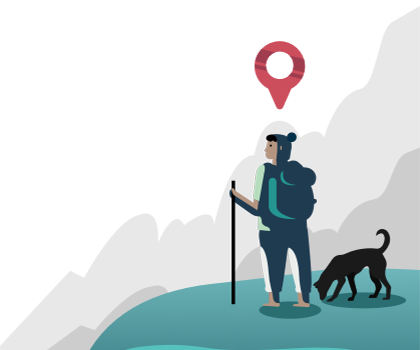 Find the right counsellor or therapist for you