Social influences affecting mental health
Millions of individuals will be affected by poor mental health at some time during their lives, and though anyone can experience these problems, there are some people from certain backgrounds and social situations who are at a significantly greater risk. Despite welcome new attitudes in society which are far more accepting of mental health issues, many sufferers still find they have to face barriers in society such as employment, healthcare, family, support and community which those of us in good mental health may take for granted.
Social exclusion such as this can have long lasting and reverberating effects on certain individuals and groups in society, unfortunately often marking the start of a downward trend into poor health, unemployment, debt and family breakdowns.
This fact-sheet brings together statistics from various studies and health resources in order to give you the bigger picture of how social and economic factors can act as contributing factors in poor mental health, and vice versa.
Social factors affecting mental health
Compared with those who do not have a mental health issue, people aged between 16 and 74 with a common mental health condition are more likely to:
be women (59%)
be aged between 35 and 54 (45% compared with 38%)
be divorced (14% compared with 7%)
to live alone (20% compared with 16%)
be a one parent family (9% compared with 4%)
not have a formal qualification (31% compared with 27%)
be a tenant of a housing association or a local authority (26% compared with 15%)1.
These associations reflect the fact that mental health problems are more prevalent in socially deprived areas of the country.
Employment and mental health
Mental health issues have had more of an impact on an individual's ability to work than any other group of conditions. Workers who suffer from mental ill health don't often work at full capacity, as these problems impair their ability to do so. It causes approximately 40% of all days lost due to sickness, accounts for 40% of all days lost through claiming Incapacity Benefit and 23% of new claimants of the Disability Living Allowance2.
Mental health problems typically cause poor memory, impaired concentration, attention and fatigue3. If an individual is on medication to treat the mental health issues, it can make these problems worse. Depression, one of the most common mental health issues in the UK, was found to have a greater impact on productivity and time management than any other health problem. It rivals rheumatoid arthritis on having an impact on physical tasks4. Mental ill health can cause problems that act as barriers to jobs that involve a high amount of contact with the public and also high status occupations5.
Presenteeism - where an employee attends work but is less productive - can be caused by poor mental health. This problem can cause up to 60% of mental health related costs to businesses6. This could be because people who suffer from mental health issues don't show any symptoms and don't want to 'prove' that they have a problem because of the stigma surrounding it.
Caring for a loved one
Financial costs
Many face extra financial costs when caring for a loved one that can put a strain on family relationships and mental health - this is one of the major social influences affecting mental health for carers. Carers UK discovered that those who are of working age who care for their partner or disabled children have higher utility bills to pay, which reflects the likelihood of them sharing the same home. Caring for an elderly relative who lives far away can have an impact on transport costs.
53% of carers said their financial troubles were having an effect on their health.
Physical and mental health
The pressures that carers face can have an impact on their mental and physical health. 92% said that caring has taken its toll on their mental health, including depression and stress7. This impact is worsened due to carers not being able to find the time for check-ups or treatment or not being able to find adequate and affordable replacement care. Two in five carers say they have been forced to delay treatment due to their responsibilities8. Carers UK also discovered that some carers were even discharging themselves from hospital early to care for the person they look after.
The 2013 GP Patient Survey concluded that while 50% of non-carers had a long-standing health condition, that rose to 60% of all carers and up to 70% of carers caring for over 50 hours each week. This study also highlighted increased levels of diabetes, long-term back problems, arthritis, high blood pressure, mobility problems, depression and anxiety amongst carers.
Although the GPs of carers who cared for over 50 hours per week knew of their responsibilities (84%), most of these carers (71%) said their GP didn't do anything differently to aid them in getting treatment. Hardly any carers had a GP who did home or telephone checks or regular carer health checks9.
Social exclusion and relationships
75% of carers found it difficult to maintain social relationships because many don't understand what impact caring has10.
Due to the sheer amount of responsibilities a carer takes on, they often report feelings of isolation. The primary reasons behind this include people not understanding their role, the need to leave paid work and being unable to take time off - all of which results in losing touch with colleagues, friends and even family members. According to the State of Caring 2014 survey, 57% said they had lost touch with their friends, and nearly half of them believe that this was because they do not have access to practical support that enables them to socialise.
Homelessness and mental health
According to Homeless Link, a national membership charity for organisations who work directly with the homeless in England, homeless people are likely to experience high levels of anxiety, stress and other signs of poor mental health.
The percentage of homeless people that have been diagnosed with mental health issues (45%) is nearly double that of the general population (nearly 25%). The prevalence of depression is much higher amongst homeless people. A high number of homeless people also have mental health problems including post-traumatic stress disorder, bipolar disorder and schizophrenia.
Of those who were diagnosed with mental health issues, 12% reported alcohol and drug problems. When people are struggling with their mental health and alcohol or drugs, this is called 'dual diagnosis'. This tends to restrict people accessing and receiving support as some services are not willing to help people who have drug and alcohol problems.
41% of the participants said that they used drugs or alcohol to cope with not getting the right support for their mental health problems. This highlights the high cost of not being able to get the right support when needed.
---
How can counselling help?
Whether your social factors are affecting your mental health, or you know of someone in that position, it is important to talk about your experiences and the stigma surrounding it.
Counselling offers a private and confidential space to explore what's worrying you, and can offer ways to overcome a number of conditions including anxiety and depression.
There are a number of treatments that are available to individuals who suffer from mental health problems. Talking therapy can help you understand what may have caused the problem and how you can manage it. Common forms of talking therapy include:
cognitive behavioural therapy (CBT)
cognitive analytical therapy (CAT)
creative therapy
counselling and psychotherapy.
For more information on the different types of therapy, take a look at our dedicated page.
---
References
1 Singleton, N., Bumpstead, R., O'Brien, M., Lee A & Meltzer H. (2000). Psychiatric Morbidity Survey among Adults Living in Private Households.
2 Sainsbury Centre for Mental Health. (2007). Mental Health and Employment. Briefing No. 33.
3 Scheid, T. L. (2005) Stigma as a barrier to employment: mental disability and the Americans with Disabilities Act.
4 Burton, W. N., Pransky, G., Conti, D. J., Chen, C. Y., & Edington, D. W. (2004). The association of medical conditions and presenteeism.
5 Scheid, T. L. (2005). Stigma as a barrier to employment: mental disability and the Americans with Disabilities Act.
6 Carers UK. (2014). Caring & Family Finances Inquiry UK Report.
7 Carers UK. (2013). State of Caring 2013.
8 Carers Week. (2012). In Sickness and In Health.
9 Carers UK. (2011). State of Caring 2011.
10 Carers UK. (2014). State of Caring 2014.
Homeless link. (2014). The unhealthy state of homelessness: Health audit results 2014.
Page last reviewed: 12/04/16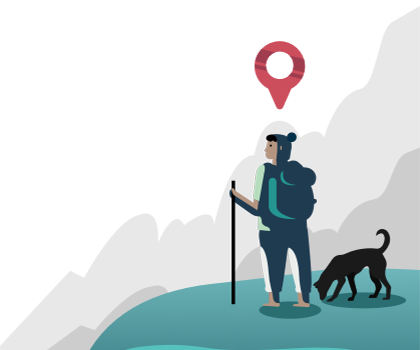 Find the right counsellor or therapist for you