Why consider group supervision?
You may have been wondering why to consider group supervision rather than one to one supervision? As an advocate of receiving and providing group supervision, I introduce the benefits of group supervision, as I see it, to you.
Working therapeutically can be an isolating and lonely process, spending so much time during our working week, alone counselling our clients. The opportunity to share your issues and challenges from your practice in a group setting can be very healing and supportive. A sharing from other professionals, a sharing of knowledge and expertise.
You may draw comfort from talking openly about your work in a confidential, safe space within the group, sharing your experiences with others and being heard and understood.  Other group members may have had similar experiences and have useful insights to share with you. A well-managed supervision group will work cooperatively, all members of the group actively participate, and their contribution shapes and makes the group the way it is. So then being prepared to be open to sharing experiences and a willingness to learn from each other.
When we attend group supervision, we learn not only from our own sharing of our client and professional practice and our supervisor's expertise but also from the contributions that all the group members make too and their understanding. There is a wonderful richness to the amount of insight a group can bring to what you share in supervision. When our colleagues share their work, we learn not only from their experiences and the supervision they receive plus the insights from the group too. Sharing can also make our own experiences feel more normal. In a way, this process validates our own experiences of our client work.
To achieve some of the benefits I have described here, it is important to feel comfortable and safe in your supervision group and to take responsibility for your part in this process.  Time and energy need to be spent in your group getting established before it starts to function as you might like it to. This means being clear about what you want from supervision and whether you have got what you need from the process. You should agree to this with your supervisor at the start of each session. Additionally, you need a willingness to work collaboratively with other group members. The supervision group will be managed by your supervisor, ensuring that attention is paid to the group process as well as the content individuals bring.
As individuals within a group, I believe that there is a need to be open to working creatively and working flexibly. From addressing your client work in this way, we are able to explore the notion that there are always multiple meanings and a wealth of insight into what a supervisee brings to the group. In other words, there are always a variety of ways of looking at what goes on between us and our clients within the therapeutic relationship. Consider attending group supervision as part of your professional and personal development – you'll be surprised by the quality and richness of the support you will get from it.

Search now to find a supervisor.
Share this article with a friend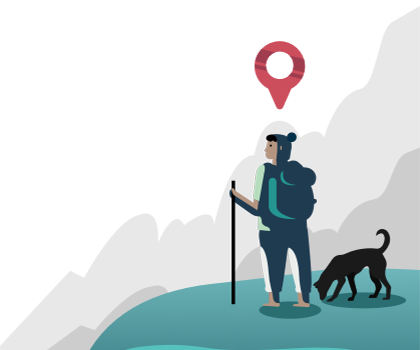 Find the right counsellor or therapist for you