Why am I single?
The question of "why am I single? I just want to find someone" is one of the most common things I hear as a therapist. We all look for companionship and often the majority of us will struggle to live alone in isolation and with solitude. 
We can talk about this, however, it's important to remember your therapist is not a dating guru but often will experience many of the same issues as you. 
They key in therapy is to look at ourselves. We can only ever control what we do, think and feel and can never make someone love us but we can make ourselves more attractive by finding self-security, but what does this mean in reality for us as clients? 
There are five areas we can explore as clients in therapy:
Our identity - knowing ourselves is key in finding a both partners and friendships. Others will invest their time and emotions in us if we let them know who we are. This includes having established and resigned beliefs, morals, values and consistent behaviour traits. It gives others a sense of security that they know what they are getting and therefore will invest into you too.
Focus - in saying that it is ok to change your mind, in fact, it's pretty unusual if you don't! As we grow and experience new people and ideas this will challenge our own, we then begin to explore possible new trajectories in our lives and challenge who we are. Sometimes this means we become less secure about who we are making relationships hard to sustain or find.
Know what you want - this may seem obvious and it is! Knowing what kind of a person we are looking for is key in finding them e.g. if we are open to anybody with any values and behaviours it can result in experiencing difficult and painful relationships for us as they conflict with our own values and behaviours.
Showing my vulnerabilities in a safe way - we all have moments of doubt and times we feel more vulnerable depending on the environment and the people we surround ourselves with and that's ok! Showing other people that we are multi-faceted beings and have different sides makes us seem more approachable and attainable to others, therefore sending the message of it's ok to be vulnerable in a healthy way with each other. The key is doing this in a safe way, so knowing that neither partner is abusive or preying on our vulnerabilities to take control which can leave us feeling used.
Be available - this is really to allow yourself to be open to love. Keeping our minds open to the possibility of love will be mean we look for it more. This, like with all the points above means finding balance. We don't have to sexualize ourselves, constantly talk about being alone and single or not filter those we that show interest in us - this can come across as desperate and leaving you vulnerable unsafe. Instead, think of it as a way of taking control and make a choice for yourself to be open minded about yourself and affirm that I am somebody, I am somebody of value, therefore I give myself permission to be loved.
Share this article with a friend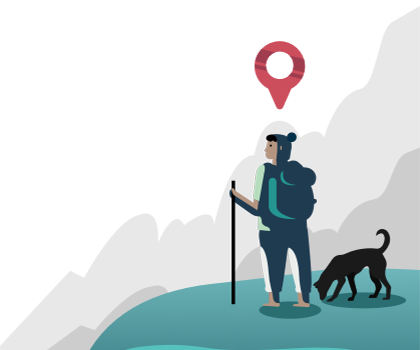 Find the right counsellor or therapist for you