Carer support
Who cares for the carers? The impact of caring on carers
Caring is often combined with other work and family responsibilities
Over six and a half million people in the UK are carers (Carers UK, 2015). Of these carers, over three million combine caring for a loved one with their paid work (Census, 2011). There are 2.4 million people who combine caring for an older or disabled loved one with having young children too (YouGov poll, 2012).
Most carers are family and friends
The 6.5 million plus carers in the UK are made up of family and friends and the health service relies on the willingness and ability of these people to provide care for those who need it. There are many aspects of caring for another that impact carers, such as the lack of practical and of financial support provided. For certain, caring for another is a challenging and demanding process. Here I focus in on the impact of caring, on aspects of mental health.  
Mental health issues are common
Mental health issues are common amongst those who are carers. According to Carer UK State of Caring report (2015), 54 per cent of carers suffer from depression, 77 per cent feel more anxious and 83 per cent feel more stressed because of their caring role. Caring for someone has a considerable impact on the individual's ability to socialise and maintain friendships and can cause strain on close personal relationships. As a result, they may feel isolated and lonely. For many people the reality of their situation means they just don't take enough care of themselves. In addition, often it is difficult to find affordable replacement help and this can have an impact on their own self care. Who cares for the carers?
When the caring ends
Another aspect to consider is how to cope when caring comes to an end. Of the 2.1 million people that become carers every year, almost as many find their caring responsibilities come to an end (Hirst, 2014). This leaves me wondering what it might be like to experience the sudden ending of caring for another. How do you work through the loss, and learn to grieve for your loved one when your responsibilities do end? What kind of feelings might this invoke?
How counselling can help heal
Talking through your concerns and issues around being a carer can be healing. Counselling can offer an opportunity to talk and be listened to, heard and understood. An opportunity to make meaning from the experiences you have had on your journey as a carer. This way you can explore your thoughts and feelings around your experiences. As a result, you can work towards healing, understanding your thoughts, and feeling better. 
Organisations that support carers
There are many organisations that help support carers, providing both practical and emotional support.  This includes for example, Care for the Carers, Carers UK, Turn2Us and Age UK.
Bibliography
YouGov Poll April 2012 (2012) YouGov and Engage Mutual Survey - polling a GB representative sample of 1,008 people aged 45-60 who had elderly parents and 500 people aged over 65 who had adult children.
Carers UK (2015) State of Caring 2015.
Carers UK(2015) Policy Briefing October 2015.
CarersUK (August 2015) Facts About Carers.
Census (2011).
Hirst, M. (2014) Analysis conducted for Carers UK, Transitions into and out of unpaid care.
Share this article with a friend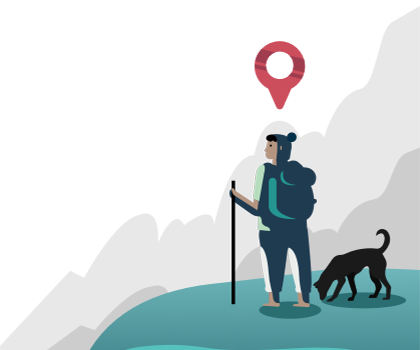 Find a therapist dealing with Carer support