What will happen in my first therapy session?
This is a good question. Often, people feel anxious about starting therapy and may be concerned about how it will make them feel, what they will have to reveal about themselves, and whether they will be judged. It can take courage to reach out to a therapist and this can create a sense of vulnerability.
The first therapy sessions are about several things:
Getting to know your therapist.
Discussing what has brought you to therapy.
Thinking about what you want to get out of it in the time you have together.
Starting to explore your personal history and development.
Understanding these points is probably the most important part of the first few sessions of working with a counsellor, and the therapeutic relationship has been shown to be the most important and transformative part of therapy.
The American Psychological Association conducted 16 meta-analyses in 2019 which highlighted that the therapeutic relationship is as important as any intervention (DeAngelis, 2019).
You may be seeing a psychologist, a psychoanalyst, a CBT therapist, or an EMDR therapist, who have all been trained differently and may use different 'techniques', but essentially, how you experience your therapist in terms of feeling safe, confident in their skill, warmth, concern etc. is as important as any of the so-called 'techniques' of therapy. The therapeutic relationship can be the greatest agent of change.
Getting to know your therapist
The first session is a time when you may wish to ask about the therapist's training, orientation, style, and boundaries – as in, can I call you outside of sessions? How long are the sessions? What do I do if I am late? No questions are too big or too small. This is all about setting up a contract together where you both are clear about what is and what isn't part of therapy. It's important to note that most therapists will welcome these questions as they build the scaffolding of a safe, trusting space where you ask what is important to you – it's a time when you start to feel as though you are in safe hands.
Discussing what has brought you to therapy
A question that I find very useful to ask new clients is, "Why now?". You may have been dealing with a problem for many years, so why have you chosen to seek help now and not back then? This can be incredibly revealing, as it indicates that there has been some shift in relation to the problem that no longer feels manageable.
What do you want to get out of it in the time you have?
Your therapist, depending on their theoretical orientation, may ask you what your goals are, or they may say, what do you want to get out of this? They may also ask questions such as, "If I waved a magic wand (which, alas, I do not have) and you woke up tomorrow and all of your issues or difficulties had vanished, what would your world look like and how would you feel?" or "What would be different about how you moved through your day? Who would you spend your time with etc?"
These 'miracle questions' can be really helpful in identifying just what the issues are and where you'd like to be in relation to them in the future. Some people love these questions, as they help to drill down into what the issues are, but also can start to plant the seed that there is a real possibility of feeling differently than you do now.
In these first sessions, you may have several goals or issues you want to explore. If you have a short-term contract of six sessions or so, it may not be possible to cover each one, but then it is about discussing what is the most important focus at this time.  
Starting to explore your personal history and development
This may not always happen in the first session, but sometimes if you have a limited number of sessions, the therapist may spend the initial sessions discussing your past to get some ideas about what has led you to feel and think the way you do.   
This can involve asking you about your childhood, and your relationship with your parents. Perhaps also your siblings, any losses or traumas you have experienced, your schooling, any incidences of bullying, your view of the world, yourself and others. This approach helps the therapist to build a picture of you, of your belief system and also what positive and resourceful attributes you have that have enabled you to get to this point in your life despite the challenges you have faced.   
These can feel like deeply personal questions and it may be difficult to respond to them initially, however, this is something you can say to your therapist. Many therapists will have had clients say this to them over the years, and it is their job to help you feel comfortable and safe enough to explore difficult issues. The reason for asking these questions is to get to know you, to try to understand the 'lenses' through which you view and experience your world.
---
When you are thinking about booking your first session, it may be worth considering some practical issues too. How much can you budget for? Sessions vary in price depending on the practitioner, are you in a position to have six sessions or something longer? What times of day or evening are you available? Are you happy to be seen on video platforms or the telephone or does it feel important to be seen face to face?
It is also worth checking the qualifications of your therapist, on the Counselling Directory all therapists have their qualifications checked so that you know you are working with a bona fide therapist, but this is not always the case on the World Wide Web. The word 'therapist' is not a protected title and therefore anyone can use it.
Most importantly think of what you want to get out of it, and good luck with your counselling journey, it can be challenging but also enriching and hugely rewarding.
Share this article with a friend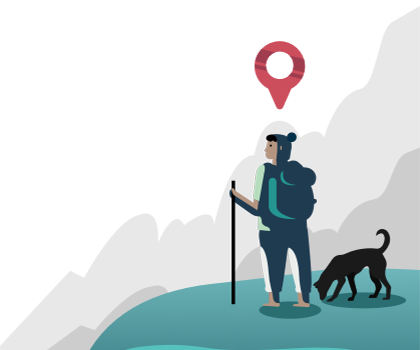 Find the right counsellor or therapist for you