Post-traumatic stress disorder (PTSD)
What is Post Traumatic Stress Disorder? (PTSD)
Post Traumatic Stress Disorder, also known as PTSD can be understood as normal symptoms in response to abnormal events. How people respond to trauma especially when they are alone at the time.
If you have a traumatic experience you can feel as if you are re-living the traumatic event, even though the trauma may have occurred many years ago. It  feels like you are right back at the time of the trauma. The feelings can be so real with all the fears and feelings of desperation. If it was a long time ago you could still feel the age you were at the time.
You could experience flashbacks which may include:
Visual flashes or images that seem very real.
Hear something from the past.
Experience the emotions.
Have physical sensations such as anxiety which were in your body at the time of the trauma.
Smells can often re-occur from the past trauma.
You could have nightmares about a traumatic experience. Essentially the traumatic experience is "re-lived" and is reinforced.
PTSD can influence your behaviour causing  avoidance and restrict your life. It is common to avoid things that remind you of past traumas because it is so painful to be faced with memories and feelings about trauma.I feel it is essential  to overcome the fear of the fear so you can work with the traumatic experience.
PTSD not surprisingly affects your mood and thinking. Some people may not remember all or parts of a trauma this is not unusual; a type of self defence.
Many traumatised people have negative thoughts about themselves such as "I am bad". You could have negative thoughts about others such as "No one can be trusted." You may blame yourself for the trauma and have painful emotions such as terror, shame, depression, and anger.
It is also common to feel different and detached from other people. Sometimes people say they are emotionally dead. This can often be extremely difficult especially if you have difficulty having loving feelings towards your children, your partner or friends. You may feel guilty about not having loving feelings. A normal response to abnormal events.
PTSD can leave you feeling very anxious and physically nervous like you expect danger. You may have trouble falling asleep and staying asleep. This can limit your ability to concentrate  and can mean you get irritable or angry.
Post Traumatic Stress can clearly have a very detrimental impact on your life but help is available. Your doctor can be approached and sometimes people find the support of anti depressants helpful to reduce anxiety while also working within therapy. Different types of therapies are available but they are not all the same. EMDR may be suitable for single traumatic events. CBT can also be helpful. I would recommend a trauma specialist who can integrate your therapy and understand the process of healing, the safety required and stages of progress.
Share this article with a friend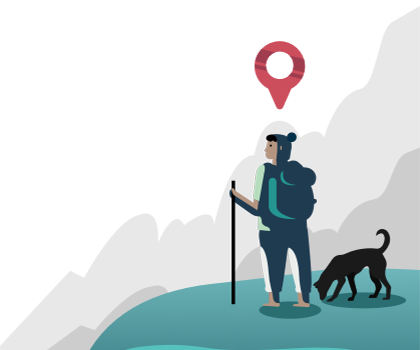 Find a therapist dealing with Post-traumatic stress disorder (PTSD)