What is mindful counselling?
The chances are that if you're reading this article you already have an understanding of what counselling is. At its simplest, counselling is a process whereby one person 'the client' talks to another person 'the counsellor' about issues and problems in their life that they need help to either resolve or live with better. The process of being listened and attuned to by a trained empathic and non-judgemental professional can amongst other things enable the client to develop a greater level of self-awareness and understanding and to make important decisions about their life. 
So how is mindful counselling different from this and how can mindfulness based approaches to counselling help in the therapeutic process?
In thinking about this, it's important to say that all counselling aims to help people be more aware of their true thoughts and feelings, particularly those that are for any reason difficult to feel or have become buried for some reason. So in this sense, mindful counselling employs many of the usual counselling techniques of listening deeply and thinking with the client about their problem.
Now, mindfulness has been defined as "paying attention to the present moment in a particular way and non-judgementally" - Jon Kabat-Zinn. So on top of the usual techniques, the therapist may encourage the client to pay more attention in the moment to bodily sensations as a way of getting a better understanding of the feelings they are experiencing. In doing this the therapist will also pay particular attention to any feelings they are experiencing in their body as a way of helping to unlock what a client is feeling. So for example if a client tells the therapist about a really difficult experience but does so whilst smiling, the therapist may actually have the 'embodied' experience of more uncomfortable feelings. Finding a way to feed this back to the client may help them or 'give them permission' to feel feelings that in the past they have felt the need to repress. By doing so the mindful therapist has helped the client get more in touch with their feelings.
However, in addition to this many therapeutic approaches place a high value on thinking and whilst this is undoubtedly essential, it does have a few draw backs. First and foremost, we all have a tendency to turn our thoughts into facts e.g. by imagining we think we 'know' what other people are thinking. We therefore have a tendency to over value our thoughts (in our heads) and ignore other vital sources of emotional information arising in our bodies. Mindfulness based approaches to counselling seeks to create a more even balance between body and mind, where thoughts can be observed as just that, rather than some absolute truth. To use a popular metaphor, clients can be taught to observe their thoughts as buses and make decisions about which ones they get on and which they let pass by.
Finally, one other area in which taking a mindful approach to therapy can be helpful is by developing a capacity to 'turn towards' what is difficult rather than always turning away from it. By developing a capacity to stay with what's difficult, we can develop greater levels of resilience to help us deal with the everyday challenges which life sends us. 
Share this article with a friend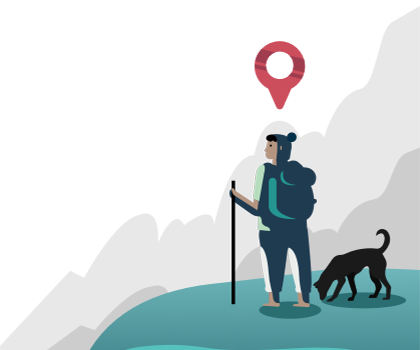 Find the right counsellor or therapist for you