What does an integrative counsellor do?
I recently visited an antique and second-hand tool shop. It was crammed from floor to ceiling with old tools and restored tools, and it made me think of how I view counselling as a craft.
I want to start by reassuring you that counselling does not involve any saws, scythes, mallets, or drills! It does, however, involve drawing on a range of techniques and ideas to find 'tools' to help you achieve what you want from counselling. These tools can help you to gain a greater understanding of how and why you feel how you do, how and why you relate to people in the way you do and what, if anything, may need to change for you to live in the way you want.
The key tool all counsellors use is listening; listening with curiosity and non-judgement to be able to really get alongside you and understand what life is like for you, and what you are going through. This helps a counsellor to empathise and put themselves in your shoes. This might sound obvious, but don't underestimate the power of really being heard and understood. Sometimes, this is sufficient in itself.
Working together
Which tool a counsellor chooses next will vary. Some integrative counsellors use a select few tried and tested tools that they know compliment each other, where others choose from a range of tools depending on what issues you are coming to counselling for, where you are at with understanding how you feel, and how you want to use the sessions. People come to counselling for many different reasons; they are unhappy with something in their life, because they are looking for emotional support and understanding at a challenging time, or because they're not sure what they want or how they feel but want the space to explore that. Many people, particularly those seeking counselling for the first time, don't know how they want to use counselling. Integrative counsellors sometimes work in a collaborative way (another tool in itself), and will often ask you where you want to be focusing and what sort of questions or creative techniques feel helpful to you. For many counsellors, this is important as it shares the power in the relationship - the counsellor works with you, they don't do to you.
Health and safety
Sometimes, counselling can bring up painful and uncomfortable feelings before things feel better. We can use the tool shed metaphor again here. The idea of talking about and thinking about the things that cause us emotional pain can be scary, but the tools are not designed to harm, and nor is the process of counselling. Much as it is important for a carpenter to be trained and practised in how to use a plane to smooth a piece of wood, so they can do so safely and reveal the beautiful grain without damaging the wood. It is important that a counsellor is properly trained in how to ask questions and work with you to peel back those layers of your emotions, beliefs, thoughts, and actions.
Integrative counsellors may have knowledge of a vast range of ways of counselling, but should only use counselling techniques and ideas they have been properly trained in and are competent in using. Being a registered member of a membership organisation such as the NCS or the BACP requires counsellors to continue training and developing professional skills and knowledge.
The development of counselling tools
Let's use the tool shed metaphor a little longer. The use of metaphor is another tool, as it can help us to explore an idea or feeling from a different perspective. It can help build empathy and can sometimes bring in humour, or make a difficult experience easier to talk about. We've talked about collaboration (an invitation to enter the shed and choose which tools to use), safety (the counsellor being well trained in using the tools), and some examples of different counselling tools (non-judgemental listening and metaphor as ways of peeling back those layers).
Some tools were developed a lot longer ago than others. Sigmund Freud is considered the founder of talking therapies and developed psychoanalysis in the 1880s as a tool to treat hysteria. Since then, many other people have used his ideas (tools and techniques) and adapted (up-cycled or repurposed!) them, or come up with new ways of working with people experiencing psychological (mental and emotional) distress. These include person-centred therapy (exploring thoughts and feelings here and now), CBT (Cognitive Behavioural Therapy), EMDR (Eye Movement Desensitisation and Reprocessing), Attachment Theory (exploring key childhood relationships) and psychodynamic approaches (understanding the past and the unconscious). Click here to read more about these different counselling tools and ways of working.
Therapists have spent years researching and developing the effectiveness of these theories. Some have shown to be more successful than others for particular issues or particular people. You wouldn't use a saw to hammer in a nail, would you? Some counsellors and psychotherapists have different beliefs around the aim of counselling and the best way to get there - do we need to understand the past to be able to change the future? Do we have the ability to find our own way to heal and grow, or do we need someone trained in psychotherapy to show us the way? Should we change our thought patterns to change how we feel? While one carpenter might reach for a hammer to use a nail, another may prefer to remove the nail entirely and use the saw to cut a dovetail joint.
I think I've probably exhausted the tool shed metaphor... what metaphor would you use to describe the different types of therapy?
Share this article with a friend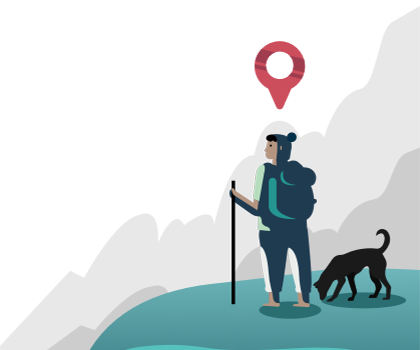 Find the right counsellor or therapist for you