The rhythm of therapy
Initially, it takes time and pain to get to a point where therapy is an option. Family, friends and work colleagues may notice a change in you such as; mood, diet, lack of energy, isolation, stress level. With a nudge in the right direction and a search online or through a recommendation, you finally practice courage by reaching out to a therapist.
Finding the right therapist for you
The search for the right therapist begins. Maybe a search for a few different kinds of therapists finally brings you to the one you decide to take on. A therapist is a guide. Someone who walks alongside you on a journey of healing and self-awareness. Believe it or not, you have the answers within you to solve and heal your issue; it's by chance that the therapist helps you find those answers.
'Time' takes time, so regular weekly therapy has no actual time limit. It's open-ended. Some approaches such as cognitive behavioural therapy (CBT) can produce results quicker than other approaches. However, deeper issues require a deeper search for answers, so this can take additional time. The healing over a period of time is instigated by the evocative emotions you may experience. Expressing tears is a way of your inner self being accessed. This can be profound and lead to that inner self that holds the wisdom.
And, so there is an end to therapy. This is usually crafted by the therapist at a moment in therapy where resolution is apparent. This could be that no more feelings are evoking or the origin of the issue that brought you to therapy has experienced resolve. Endings bring lots of feelings. Reflection and recollection of the process/progress of therapy. Sadness, fear and joy are some of the emotions that are significant to an end of therapy. Remember, what you have discovered about yourself can be profound and life-changing. So an ending is really a new beginning. It can be a time where major life changes take place or something as simple as taking up a new hobby.
Therapy and therapists hold something true to themselves; we are here to serve you as a client; with some hard work from both yourself and the therapist, we can produce effective results to transform lives.
I am a specialist and expert in addiction treatment with almost two decades within this field of practice. I have treated any form of addiction including; drugs, gambling, sex, food, codependency, and love. I also have experience working with complex issues such as eating disorders and chronic mental health conditions. My training is based on establishing and maintaining a therapeutic relationship with a client based on trust, integrity with an empathic healing quality. I am an integrative therapist so I draw on several types of theory. I also have my own experience of being within therapy as a client which has helped me gain a deep understanding of the client's process.
If you are looking for help then well done for taking that huge first step and remember it is possible to change as I am living proof of that. 

To find a professional therapist near you, use our counselling directory search tool. 
Share this article with a friend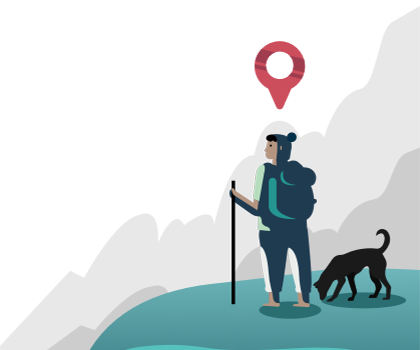 Find the right counsellor or therapist for you