The lost art of rest and the increase of burnout
Bob (a fictional character) comes to see a counsellor for the first time, and reports that he constantly feels tired, struggles to sleep at night, has developed a number of physical symptoms, and is generally feeling more emotional and less able to cope in his everyday life than usual. He adds that he experienced a panic attack for the very first time a number of months ago.
Bob has the classic symptoms of adrenal fatigue, more commonly known as burnout. And he is not alone. Over the last few years, there has been an astounding increase in the number of clients presenting with all the telltale signs of burnout. And when you consider the high-pressured environment and ever decreasing work-life balance in our current society, it is no surprise.
It is a seemingly simple equation. When the demands placed on you outweigh the resources you have, you end up in a state of being depleted. Fatigued. Burnt out. This goes for the high flying exec, the standard employee, the student, or the stay-at-home mum.
One of the most common things I hear people say is: "…but I am not really stressed at the moment". We are so used to living this way, that we are stressed without realising we are stressed. We have lost the ability to rest, and in the process of our busy schedules, we have become human doings, rather than human beings.
We were innately designed to rest. Yet most of us don't know what that feels like, or we think it is confined to a two-week holiday once, maybe twice a year if we are lucky. It's like driving a car – if you put fuel in twice a year, you are not going to get very far. Rest is like fuel to us. It recharges our batteries and gives us the ability to sustain a certain level of productivity. So why do we do it so little?
I am glad you asked! Partly to blame is the fact that we don't really have time for rest. Or at least we think that we don't have time for it. Better put, we don't value rest, so we don't prioritise it. During the week we are on the go all day, we get home late, have dinner to make and a house to clean, and then we are up late, or we can't sleep, and one day rolls into the next. On weekends we feel that our time is so limited that we best cram in as much leisure as we can possibly fit into 48 hours before the grind starts again on Monday. And so the cycle continues.
I am utterly convinced that if we were to prioritise rest as much as we prioritise productivity, we would preserve our health, our energy, and live more sustainably. So what does is look like?
It looks different for everyone. For some, it is curling up with a book. Taking a long bath. Sitting with your feet up and doing nothing. Yes, nothing – that includes putting your phone down and tolerating the boredom you feel (which is a whole other discussion). Going for a walk. Dancing with your children. Leaving your house in a mess. Saying no to that social activity. Spending an entire day with no plans. Taking the time out to sit and eat your lunch. Or drink that coffee rather than guzzling it down on your way into the office. The list is endless. But we are used to being on the go. We are used to the fast pace of life. We even enjoy it, because we are addicted to the high of instant gratification. The question I always ask is "what recharges your batteries, and what drains them?" Do the math – if you spend more energy than you have, and don't take the time to recharge, your body will slowly find ways to conserve energy for you, and this often presents in the form of burnout. From a psychological perspective, burnout is your body screaming at you – and the message is clear. Rest. Recharge. Take time out for you. Say no. Without feeling guilty about it!
For some people, the realisation in itself that rest is important may be enough. For a lot of people, a major shift in lifestyle is needed as we realign our priorities.
Share this article with a friend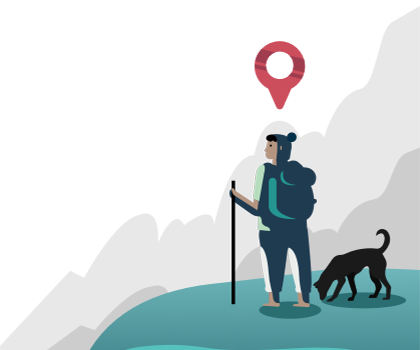 Find the right counsellor or therapist for you