Setting healthy boundaries this Christmas
Happy holidays everyone! If you find the Christmas period to be emotionally draining, physically exhausting and struggle with overwhelm then these may be signs that you need to set some healthy boundaries. If, like me, you have ever found yourself wrestling a tree into a house alongside bags of gifts and crying small children then it might be time to stop and take stock of how you can start to take care of your needs.
It can feel difficult
Setting boundaries with family might feel difficult. For example, if you have always gone to the in-laws for Christmas dinner but this year you really want to go to a holiday cottage with your partner, then suddenly saying that you are doing something different might feel like a challenge.
People don't like it when we suddenly 'change the rules' and begin to put our own needs first. If we continually put other people's needs and desires before our own then it will feel uncomfortable to all at first, especially if you are a serial people pleaser. Setting boundaries takes practice. Here's how we might approach it with the example above:
"I've really loved spending the last couple of Christmas' with you. This year we have decided to spend Christmas day in the Lake District. Can we arrange to come to see you for a day before we go?"
Standing firm
It might feel challenging to stick to your boundaries if family members act upset or angry.  However, if you continue to stand firm whilst acknowledging their upset, then this will help your loved one to see that you are important and that their feelings have been heard too. Saying, "I understand that you might feel upset but  we have decided that this is what we would like to do this year."
If you have always been the one to host the family gatherings and have found it overwhelming and stressful then it's absolutely ok not to do it each year. There's so much work involved in cooking, preparing and then cleaning up afterwards. 
You might say something like, "I won't be hosting a family gathering this year.  There's usually a lot of work involved so this year I'm going to give myself a break." Or you might want to host the gathering but need help; so ask! You could ask every person coming to bring a dish and ask a couple of people to help with the cleaning up afterwards. Remember that people treat you according to your boundaries, so if you have always agreed to do more than your fair share then this is what people will expect.
It's ok to not like the family dynamics
Maybe there's that cousin that always gets too drunk at the Christmas party and starts an argument with his father, or the brother that always comments on your choice of career? Each year you have put up with this but you no longer have to. 
You can state that these behaviours or comments are not ok. You can tell your brother that he may not agree with your career choice/partner/hair colour but that is your choice.  Sending the message that the comments are hurtful and that your feelings and needs matter is crucial.  
If conversations become heated over politics or differing opinions it's ok to state that it's time to change the subject to something a little less controversial and more enjoyable.
Self-care
It's important that you practice self-care. Take time out for yourself when you need it. This is not selfish; it's about prioritising yourself and your needs. If a walk alone is what you need then take it. If you want to have a night home in pj's whilst watching Netflix then say so. It takes a lot of courage to say what you need when you aren't used to putting yourself first. Eventually your self worth will increase when you, and others, realise that you are important too.
Share this article with a friend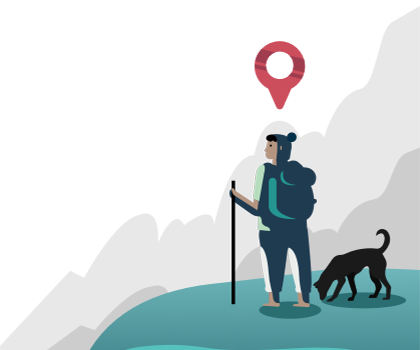 Find the right counsellor or therapist for you