Self-care: 6 ways to take care of yourself
Self-care is highly essential since we all want to look and feel good. Self-care is about taking care of our mental, emotional, and physical health.
There are many ways that we can take care of ourselves; the best place to start is by finding positive ways to change our mindset. You cannot control your whole being if you are not in control of your thoughts and emotions.
We all get busy working, taking care of our homes, cars, children, pets or family members, but so often we forget about ourselves. It is always good to help others, but we are not truly helping them if we do not start with ourselves. To give the best to people, we have to start by providing the best to ourselves.
Many people may view this as selfish; however, the more you fill yourself up, the more you will be in a better position to help and support others. One of the best relationships that you can invest in is certainly with yourself - that's the foundation of building relationships. If you do not understand yourself, it will be difficult to understand others.
It's essential to learn to trust our emotions, as it helps us to detect if something is right or wrong. Trusting your emotions will save you from a lot of misery; it is also the initial step of beginning a relationship with yourself.
Six ways to take care of yourself
1. Be kinder to yourself
We often want to treat others with love and respect, but often don't apply the same principle to ourselves. One of the best ways to be kinder to yourself is by treating yourself as your own best friend.
2. Ask yourself what you need
You can begin to treat yourself with extra care by asking yourself what you need on a daily basis. This may include;
more sleep
a healthier diet
exercise
rest
taking regular breaks at work
me time
time with family and friends
a holiday
losing weight or improving your appearance
One of the best ways to provide what you need is by allowing yourself to be more vulnerable to your emotional needs.
3. Listen to your body

Our bodies are designed to help us to detect signs of illness by analysing any pain that we may feel in our bodies. If your body is telling you to rest or eat, it's essential to listen to those warning signs, as ignoring symptoms could lead to serious consequences and illness that can be avoided in the initial stages.
4. Be more assertive
When you are always saying yes to commitments or demands, even when you're tired or you don't feel like doing what others want you to do, it's essential to be honest with yourself and others so that you are not doing things to make others happy but are at the same time making you miserable. Learn to say no when necessary.
5. Have some time alone
Spending time alone is a healthy way of relaxing, connecting with yourself and being comfortable with who you are. Whether you are single or not, the relationship with yourself is the most important relationship you can invest in. It helps you to understand and get to know who you are. Self-awareness is a journey, and the more you take time out to enjoy yourself, you will discover deeper things about yourself.
6. Boundaries
Life is all about boundaries and self-control. If you believe that you don't have boundaries with food, money, or authoritative figures, then it will affect your choices. For instance, if you have committed to going to the gym three times a week, then you need to develop self boundaries so you are committed to the decisions and choices that you make.
Share this article with a friend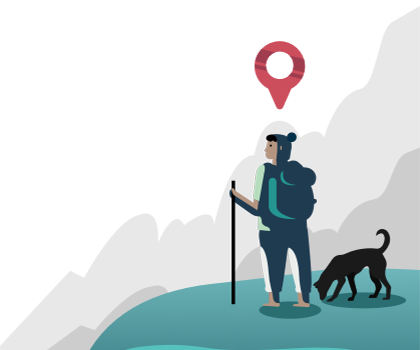 Find the right counsellor or therapist for you