Relationships - five practical steps
We all know that relationships need work to keep them strong. Yet somehow over time our relationship can drift.
Perhaps it's the natural life cycle of the relationship that we grow more comfortable with each other and pay our partner less attention. Perhaps it is that they start assuming they know what we feel or think. Yet over time many couples can feel that they have drifted apart. The question that many ask, often as they enter counselling to help their relationship, is could we do anything to improve things?
So here are five practical steps that you and your partner can take to make a difference to the quality of your relationship today:
Stop trying to be telepathic
So many of us in long term relationships will say that they know what the other person thinks or feels and while that might be true some of the time it is unlikely to be true all of the time. Asking how your partner feels on an issue shows that you still care, and that you are interested. It will also help you to position yourself emotionally closer to them.
Learn to fight
A good relationship is one where partners know how to argue well - no sulking, no martyrdom, but being open and honest about feelings and thoughts. Remember it is the problem that you are addressing not your partner so reminding them of their faults during a fight is unlikely to be helpful. Also, don't bring up old disputes.
If you can't seek a solution, look for a compromise and if you can't compromise, you are going to have to find a way to live with accepting your disagreement. Yet if you treat each other respectfully in your discussion you will be surprised how rarely this happens.
Spend time together
Often we find that while we are physically together we are not doing things together. So we may watch a TV programme in the same room, but we don't interact. Look for things you can do together, perhaps going for a walk, gardening, cooking, making plans for a holiday - the possibilities are endless. The point is to get you and your partner discussing something that you are going to enjoy together. Create a shared experience.
Support your partner
Of course you will want to support your partner through the big things in life - if they are having a hard time at the office, or if they are fighting an illness, for examples. However, little things can help support the relationship too. It may be a cliché but remembering to say "have a good day" to your partner in the morning, or asking how their day was in the evening helps. There are several ways you can extend this principle - leave them small notes or texts to say how much you love them during the time you are apart. All of these will help remind you both of the strong bonds you share.
Don't try to win
When one person approaches a relationship with the attitude that they are the most important - their needs are first and their opinions are most important - then the relationship will be difficult, and compromise hard. Be prepared to bend and recognise what is important to your partner. In a relationship, perhaps what is important to your partner is also important to you. At least your partner deserves to be heard and perhaps you can come to a compromise where you can both win.
Share this article with a friend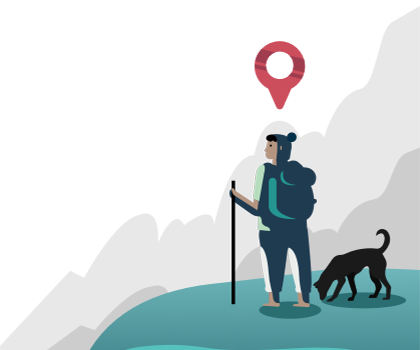 Find the right counsellor or therapist for you