Recovering from Christmas - Winter blues!
As we know, Christmas is a challenging time of year.

For many this it can bring about the stress of finances, demands of participating in social settings and the pressure to be around family members or other people who you would not choose to be around normally throughout the year. 

Recovering from the hype of Christmas can leave many people feeling exhausted, their resilience has been pushed to its limits getting everything ready for all the events they planned, hosted or attended. With many feeling annoyed at themselves for eating and drinking larger amounts than normal. This can leave them feeling low in their mood and lethargic in January. Flat January is a common analogy that comes to mind, when we see people falling in emotions and fighting through illnesses which many people suffer throughout the Winter months.  

Being able to understand how you really feel can be really beneficial in your recovery from the festive season. Gaining emotional support can bring about changes for you to feel uplifted and give you some clarity as to where you are going within the next few months.  

Ask yourself
How am I dealing with the demands in my life right now?
How flexible can I be to adapt to the challenges I am faced with currently?  
What is really important to me in my life right now?
Who have I got in my life I can turn to for support?
What changes are possible for me to make if things don't feel right?
Exploring questions such as these can be challenging for people to face alone.

With a good sense of self belief, acceptance and with deeper understanding of what is going on for you right now, things become clearer, more manageable to face and you are able to work through the challenges you are experiencing.

Give yourself the time to explore a deeper sense of yourself to enhance your growth and self development as a person. You really don't need to be feeling unwell emotionally to attend counselling. Many people come along to gain a deeper understanding of how they respond to others and their situations. Learning new ways to communicate and interact in difficult life events, and with people who may have a different perspective to them in their lives.

Look forward to hearing from you if you are interested in self discoveries.
Share this article with a friend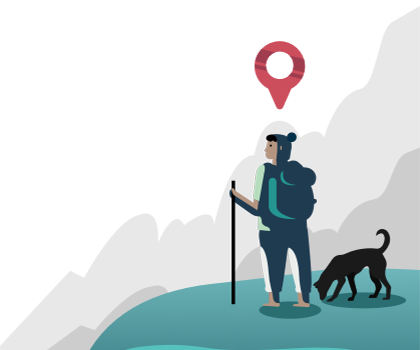 Find the right counsellor or therapist for you