Sexual assault
Reclaiming life after sexual assault
Processing the trauma of sexual assault is a deeply personal and courageous journey, and seeking the support of a qualified and experienced therapist can be a vital step in healing. Remember, you are not alone in this, there is hope for recovery from this traumatic experience, as well as rebuilding a sense of internal safety again.
In therapy, it's essential to prioritise your emotional well-being and create a safe space for your healing process. Your therapist should be someone you feel comfortable with, a compassionate guide who understands that your feelings and experiences are valid.
It's crucial to acknowledge the pain and emotions that arise from the traumatic experience. Your therapist will encourage you to express these feelings, even the ones that might be difficult to confront. There is no right or wrong way to feel, and it's perfectly acceptable to experience a range of emotions, from anger and fear to sadness and confusion. Your therapist will provide a compassionate ear to help you navigate through these complex emotions that you maybe trying to make sense of.
As you progress in therapy, you may begin to explore how the impact of the assault has had on your beliefs, your self-esteem, and within your relationships. This self-exploration is a necessary step in reclaiming your sense of self and regaining a feeling of safety in the world. Understanding this will support you to reflect upon how things are for you now and what you may need moving forward. Your therapist will gently guide you through this process, helping you uncover your own inner strength, self-esteem and resilience. 
In the healing process, forgiveness can be a complex and misunderstood concept. It's not about absolving the perpetrator, but releasing the burden of carrying their actions with you. Often, a survivor of assault will blame themselves or hold themselves responsible in some way, questioning what it was they did to have this happen to them, even though their rational self knows this wasn't the case at all. Your therapist will support you in finding a path towards self-compassion.
Remember that healing from sexual assault is a nonlinear journey, and setbacks may occur. Your therapist will remind you that these are normal, and there's no rush in the process. Self-compassion and patience are essential. You deserve to heal at your own pace alongside someone who you feel safe with and trust to support you respectfully.
In the safe therapeutic space, you will have the opportunity to develop coping strategies and healthy ways of processing your emotions. Together with your therapist, you can explore techniques such as mindfulness, grounding exercises, and self-care practices that will help you navigate the difficult moments, as well as supporting you to recognise the value of implementing them into your daily life to support your overall wellbeing and mental health.
Lastly, know that healing from sexual assault is possible. You are a resilient human being who is capable of reclaiming your life and finding a sense of well-being and wholeness once again. Your therapist is there to support and empower you on this transformative journey towards recovery, growth, and a brighter future.
Share this article with a friend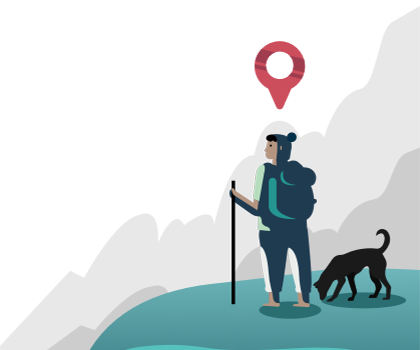 Find a therapist dealing with Sexual assault