Other therapies
Online therapy: The question is does it work?
Having experienced online therapy myself, I would like to answer some common questions that you may have when deciding whether online sessions are right for you. For me one of the things I wanted to understand was, what does it feel like to speak with a counsellor online?
When I found my online therapist, I was nervous and sceptical at first, but what I found going forward with online therapy is how relaxed I felt in my own environment. I made myself a coffee, got a glass of water and put my heating on. I then placed my cushions around me and settled myself on my sofa. I was surrounded by lots of things that made me feel safe and comforted, and so I began my therapy session.
Therapy in itself can be quite an anxious experience for anyone, and that doesn't change just because you yourself may be a therapist, so I was quite nervous. I was apprehensive in case it didn't work, in case I didn't get to really engage with my therapist. These fears were quickly dispelled, it just felt so relaxed and so warm.
What I found interesting is after I finished therapy I could just sit there at the moment. I didn't have to leave the office; I didn't have to rush out anywhere. I could just sit and be in my own environment. If I was emotional, I could just be emotional, if I was ok I could just be ok. If I wanted to feel angry I could just feel angry, but I was within my own safe environment.
The advantages of an online therapy session
Online therapy can take place anywhere. You can have your session whilst laying in your bed when you wake up in the morning. It can be done at your dining table or in the garden during the summer. You can even take your therapist on holiday with you! It really can be anywhere you want it to be, wherever where you feel safe and you feel comfortable.
You don't have to think about parking or taking public transport. You don't have to think about finding a babysitter unless of course, you want some alone time. If it is cold outside, you can stay home in the warm, under a blanket. An online therapy session can be fit easily into your life/work schedule, without causing too much disruption to your routine.  
One of the most important things for me with online therapy is the processing after it. It is the being able to sit and just be, no driving, no feeling you have to box up this emotion now and get on with the rest of your day. You can process this immediately. You can decide to go and have a hot bath, you can decide to just sit and be with your emotions. Or you can decide to go to the gym, go for a run, or go upstairs leisurely, to get yourself ready for the next part of your day.
Finding the best counsellor for you
Online therapy works because you can fit it in with your lifestyle. Choosing an online therapist can give you more choice of therapists nationwide. You choose from any therapist, up and down the country to find the right therapist for you. There are lots of different modalities and therapists to choose from.
Seeing a counsellor in face to face sessions, means you are limited to finding the best for you, in your area alone. But with online sessions, you can be based in the South of England, and your therapist could be in Scotland. The more choice you have the better experience you will have with therapy.
My therapist is based in Preston, and I chose him for many reasons, but one important factor for me was because I am a Northern lass, living in Essex and I found comfort in finding a counsellor from my home town. Ironically the therapist I chose was somebody who comes from Essex but just happens to live in Preston!
Online therapy is proving a more convenient option for people, given the lifestyles we all lead, and I can honestly say it has proved to be very beneficial for me.
Share this article with a friend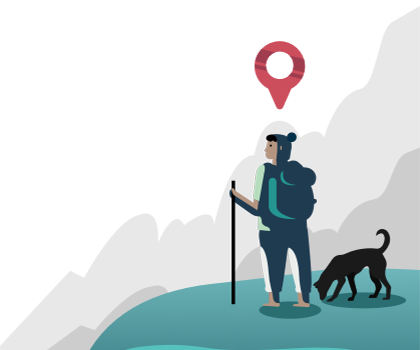 Find a therapist dealing with Other therapies