Mindfulness
Mindfulness - an introduction
Mindfulness is a form of relaxation that allows the client to focus inward and remove the stress and the tension of the day, and it allows the individual to refocus and re-prioritise.
Mindfulness also teaches a very good technique, to be non judgemental. This is very important in removing negative ideas and thoughts on the road to acceptance. To go on this journey the principle thing that is addressed is the person's emotions. When we are in an emotional state such as being angry, sad, or anxious our emotions tend to cloud our thought processes. Mindfulness allows us to find a solution by focusing inward, in the moment, and allows us to make a thought process that is not clouded by emotions or judgement.      
Mindfulness is not a new concept, in fact it has been practised in the East for hundreds of years. Mindfulness stems from Buddhist teachings. From these teachings in the East, we in the West have incorporated a set of philosophical ideas and allowed them to be integrated into therapeutic practises.
Mindfulness-based cognitive therapy (MBCT) is a psychological therapy designed to aid in preventing such mood disorders as depression, specifically in people with Major depressive disorder (MDD). What this treatment combines is CBT with mindfulness. The idea is that while the CBT provides the client with a formal education as to what depression is, the mindfulness and meditative approach, focuses on the thoughts and feelings and accepting them. By acceptance in mindfulness you do not ignore any emotion be it good or bad. Instead you give the negative emotions acknowledgement, recognise what they are, and move them to a more balanced place where you can make an appropriate decision.
In another type of therapy known as ACT (Acceptance and Commitment Therapy) this empirically based treatment that uses acceptance and mindfulness together with commitment to increase a person's psychological flexibility. Mindfulness has also been utilised in DBT or Dialectical Behaviour Therapy to assist with people that have borderline personality disorder.
Mindfulness is a powerful tool that is utilised in combination with other therapies to offer freedom from unwanted behaviour patterns, and builds coping mechanisms which offer continued success from unwanted thoughts and emotions. By continuing to relax and remain focused the client can place themselves in a position which is neutral, and allow themselves to make up their own mind as to what they want from both therapy and life.
Share this article with a friend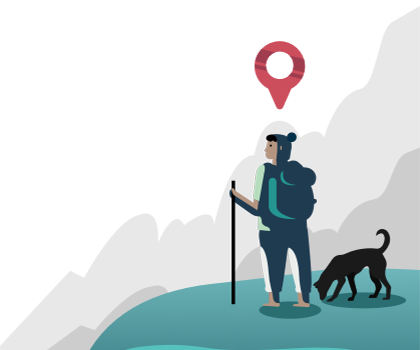 Find a therapist dealing with Mindfulness