Mid-life Crisis
'Crisis' comes from an Ancient Greek word meaning 'turning point'. We tend to think of a crisis nowadays as a dangerous, unwelcome event, yet a 'turning point' may just as easily lead to a positive outcome. A midlife crisis is not necessarily negative.
What a midlife crisis does signify is a need for change. Things can't go on the way they were, and it's time to make adjustments. Ideally, we would go through life responding flexibly to whatever life brings and making constant, gentle changes to keep us on track. But real life usually doesn't work like that! We tend to carry on in our familiar patterns, without noticing we are gradually becoming uncomfortable and ill at ease. A midlife crisis can feel so scary because it seems to come out of nowhere, but actually it has been building up for a while.
The fact is that as we head towards midlife we can prepare ourselves to make adjustments, trying to see this as an interesting if challenging new phase in our lives. In many cultures, increasing age is seen as bringing increasing wisdom and perspective. People in middle age have experience of many different situations and relationships to draw on, so they are able to see a bigger picture.
Many people don't realise they can start to review their life gently and make adjustments thoughtfully, avoiding painful and rushed decisions. Counselling is the ideal way to begin this process of re-evaluation, as the counsellor is not involved directly but has the skills to facilitate and guide exploration in a safe way.
Share this article with a friend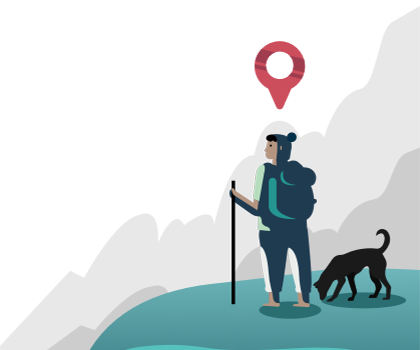 Find the right counsellor or therapist for you