Lockdown no 2: Learning what works and what doesn't
As we head for another lockdown, it is useful to reflect on 'what worked' the first time we found ourselves in this situation. At the same time, it is also worth reflecting on 'what did not work' during the first lockdown. 
The first lockdown was a sudden and shocking experience. Such a vast and deep change risked adversely affecting our emotional well-being - resulting in considerable change, loss and confusion over a very short period of time making the experience hard to process and take stock. Reeling from a crisis which many of us have not experienced before, 'stay at home' was an unfamiliar expectation - how would we cope with that? What did we need to do? It felt quite alien at the time.
In my practice, I have found that those who had worked on their mental health and well-being prior to the first lockdown are, generally speaking, doing relatively well. They have learnt that asking for support at a time which heightened their anxiety and stress levels was not a shameful thing to do. Working on change alongside a multitude of losses can often be effectively worked through with good therapy.
It is vital to reflect on what worked and what did not. This is a personal reflective process and one which we each need to assess on an individual basis.
Yet, even those who had anticipated it would be a long time before 'normal' life would resume, have experienced the emotional fall out like a rollercoaster. No one could predict what challenges to our psychological and physical health would emerge and what the long term effects could be.
So, it is vital to reflect on what worked and what did not. This is a personal reflective process and one which we each need to assess on an individual basis. We need to make a conscious decision about where we want to get to in our lives and which decisions we need to make to get there (and what we can control and accept what we cannot).
Reflecting on the past to make sense of the present and keep the future in mind helps with where we are heading: what we need to put in place to protect our health and to build in resilience and self-care, so that we can emerge from the experience stronger and more prepared for future crises.
Identify what worked
Many have found benefit in a new hobby or rediscovered an old one, reaching out to others online, making the most of taking that precious outdoor activity each day, keeping to a routine and finding various outlets to help the mind avoid becoming congested and filled with negative and dysfunctional thoughts. If any of these worked for you, then it makes sense to revisit them.  
Helping to disengage our minds from the constant 24/7 COVID-19 news (where there is precious little good stuff to emerge), can help us to avoid overthinking and catastrophising. Restricting our social media usage and being selective as to what we watch and what we see can also help clear our minds from unhelpful negative thoughts.   
We need our valuable headspace so we can access it for ourselves and our own needs.
I, for one, do not believe it is helpful to just 'keep busy' because this is a distraction. If we find during lockdown we experience further loss - the death of a loved one, separation, divorce, a pet - or whatever loss we are going through - no matter how busy we stay, at the end of the day, the hole in our inner selves remains. Keeping busy can also lead to exhaustion, which is another thing we have to cope with, on top of everything else.
Loss causes conflicting feelings because it results in the end of or changes in a familiar pattern of behaviour. The fact remains it is difficult to adapt to life after a loss. It follows therefore that it is important we avoid isolating ourselves. The mind has access to what is learned: sometimes we have to learn to unlearn and re-learn, which thankfully, is something we can do.
Identify what didn't work 
It is also important to identify what doesn't work. Perhaps you have now discovered the importance of accessing therapy and finding someone to share your concerns with rather than bottling up your anxieties. Under the first lockdown, many relationships came under intolerable pressure and the relaxing of restrictions may have helped individuals to take a step back and reflect on their own behaviour.
Having a break from being 'locked in' may have provided some mental as well as physical space. At this stage in the process, there is a tendency for past unresolved tensions to come to the surface. 
Now may be the time to address and face our worries in a safe and non-judgemental environment.
Express yourself
There is overwhelming evidence to show that keeping our feelings suppressed can manifest in chronic physical health problems such as heart attacks, strokes or hypertension. All of which can be life-limiting and life-changing medical conditions.
Finding ways to express ourselves will help us take control of our emotional, spiritual and physical health. By reflecting on what worked for us when we were in lockdown first time around can be a lifesaver in a second one. Literally.
Share this article with a friend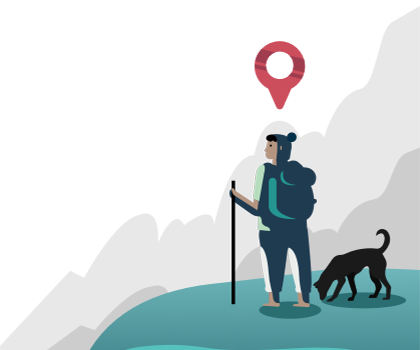 Find the right counsellor or therapist for you