How to stop old repetitive behaviours and achieve real changes in life
Many times you behave in ways you don't want to. You might react to people, say or do things you didn't really mean, making impulsive decisions, and then regretting them almost immediately. 'I wasn't myself!', 'I don't know what took over me!'. In those moments, there is an intense feeling of not being in control of your own actions.
These things can happen at home, at work, or in a public environment. Someone might say something to you that just triggers an intense and spontaneous reaction. A lot of the time, you might try to figure out the best way to deal with each situation you encounter. But, other times, you might feel unable to stop saying or doing something back, without a pause. 'Without thinking'.
When you realise things are not going well, when you keep behaving the same way and repeating old patterns, try not to beat yourself up. Take a moment, look at it, try to understand the meaning of those behaviours.
The first step towards change is 'awareness'.
Noticing the way you behave and the consequences of your actions is a very important first step. Yes, it can be hard to face things you are not happy with. However, becoming aware of how your behaviour affects people around you can bring great clarity and openness to your life and relationships.
Most of the time, change isn't easy and straightforward. And I'm talking about 'real change', not a quick fix or false temporary solutions. Changes happen gradually. If the behaviour has been happening for a long time, how could we even expect them to suddenly disappear from our lives?
Awareness brings more understanding and knowledge about yourself. By doing so, you can then start pausing before reacting, asking 'How to best respond to this specific situation?'. That pause brings some self-control and more conscious decision making into your life. Consequently, with more control, you start taking more responsibility for your actions and behaviours. Each step becomes your own conscious choice.
When you least expect, the changes are already happening, in you and around you. Your relationships will be gradually affected and changed, hopefully in the way you are choosing for them to be.
How counselling can help you to change?
Therapy is a process. A process of expanding and increasing awareness. It is your opportunity to explore your difficulties in a safe space, with the guidance of a professional who is at your service. Therapy takes time, dedication and willingness.
Many people want immediate solutions, looking for a miracle or fast change. But if you want real, long-term, and life lasting transformation, the work needs to be meaningful and reach some levels underneath the surface. 
Therapy is a process of self-discovery, most of the time learning things about yourself that you hadn't even noticed before. The increase of awareness is transformative. You become the owner of your own actions and behaviours, affecting and changing your relationships and your life in general.
As any process, it can take time, but the reward will be extremely worth the dedication. As Carl Jung said: 'Who looks outside, dreams; who looks inside, awakes.'
Share this article with a friend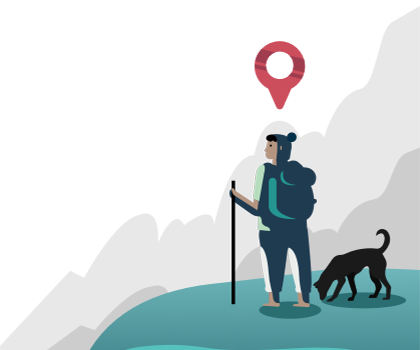 Find the right counsellor or therapist for you