Psychodynamic therapy
How to pick a therapist: 7 top tips
When seeking a private therapist, it can be difficult to know where to start. When faced with a long list of therapists, how do you know which one might be best suited to you? This article provides some thoughts on how you can narrow down which therapist you may wish to work with.
1. Qualifications
Counselling is not a regulated profession, so it is important that you check that your counsellor has attended a reputable training course and has obtained a qualification. All counsellors listed on Counselling Directory are verified but other directories may not check their counsellors as robustly, so you may need to do this yourself.
Your counsellor should hold at least one of the following qualifications in counselling:
Level 4 Diploma
Level 5 Diploma
Level 5 Foundation Degree
Level 6 BSc or BA Degree
Level 7 Post Graduate Diploma
Level 7 MA or MSc Degree
---
2. Membership of a professional body
All counsellors should be members of a professional body and agree to work within their ethical framework. This helps to ensure that all counsellors are working to a consistent standard and puts the client's best interests at the heart of their work. It also gives clients the opportunity to complain about a therapist if they need to.
There are a number of professional bodies available and, if you are looking for a counsellor, you may wish to spend some time looking at their websites to decide which one you feel provides the most robust ethical guidance and support. Some of the professional bodies are listed below:
---
3. Modality of counsellor
The modality of the counsellor refers to the way in which the therapist approaches counselling and the training that they have received. There are too many specific modalities to list individually, but broadly speaking, most counsellors fall into the following categories:
Psychodynamic counselling
This examines the link between the past and present, and aims to identify your unconscious processes and the reasons behind why you act and feel as you do. Exploring your childhood and early relationships is a key part of this work. Psychodynamic counselling is based on the premise that if you are able to understand yourself and your past, you can make fresh choices moving forward.
Cognitive behavioural therapy (CBT)
CBT is a practical based approach to therapy which looks at your automatic thought processes and aims to provide you with tools to change them. The aim is to enable you to think in a different way.
Person centred counselling
This approach puts the client at the heart of the therapy and focuses on the counsellor helping the client to make their own decisions about their lives. The principle is that each client fundamentally knows the best way to move forwards and the counsellor's job is to facilitate this thinking.
Integrative approach
This combines all the above approaches and aims to match the most appropriate therapy to each client.
For more information about the various different modalities of therapy available, visit the Types of therapy hub.
---
4. Cost of counselling
Private therapists should clearly display the cost of their services, both on their own website and on any advertising directories. Some counsellors may offer concessions for students or clients who are on a lower income, and others may offer a reduction in the fee if you attend multiple sessions.
The cost of counselling can depend on a variety of factors including the counsellor's qualifications and experience, the location of their practice, how busy they are and the availability of other counsellors in the vicinity. 
---
5. Method of counselling
Since COVID, online counselling has become increasingly popular and you will need to decide if you wish you attend your sessions face to face, or if you would like to have them online over a platform such as Zoom. Most counsellors now offer both options and some offer telephone sessions as well. If you chose to have sessions online, this gives you a much wider choice of counsellors to work with because you are not restricted to a specific location.
---
6. Location of the consulting room
If you choose to attend counselling face to face, you will need to consider the accessibility of the counsellor's consulting room. Is there car parking? Can you get there by public transport? Some counsellors see clients in their own homes, while others rent consulting rooms in business premises.
Think about where you will feel most comfortable. If you are having evening sessions, you may wish to think about the outside lighting of the premise to ensure you can find your way on dark winter nights.
---
7. Characteristics of the counsellor
Do you have a preference if you see a male or female counsellor? What about age, ethnicity and culture? Do you need a counsellor who speaks a particular language? Thinking about the characteristics that you wish your counsellor to possess can help you to narrow down your choice. 
Picking a private counsellor can initially feel overwhelming but, hopefully, the points above will help guide your thinking and give you a few ideas on where to start. If you start counselling with a therapist who doesn't meet your needs, don't be afraid to try someone else. The relationship between client and counsellor is crucial to the success of the therapy and if you don't click with a particular therapist, it really is worth considering working with someone else. 
Share this article with a friend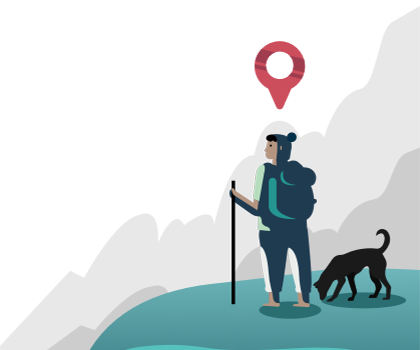 Find a therapist dealing with Psychodynamic therapy