LGBTQ+ counselling
How to find a kink-aware or BDSM friendly counsellor
People come to counsellors to talk about a range of issues related to kink and BDSM. It may be because they want to discuss their desires with their partner for the first time, work with issues of acceptance or shame around their sexuality, or feel they want to change the role kink plays in their life. It may be that someone wants to talk about an unrelated issue but they are part of the kink community or in a power exchange relationship and just want that aspect of their lives to be accepted by their counsellor without explanation.
---
What does 'kink-aware' mean in therapy?
"Kink-aware" is a term sometimes used by counselling and therapy professionals to indicate they have a level of awareness around kink and BDSM. It is not a regulated term, and it doesn't indicate that a counsellor has particular training or certification so it can still be a good idea to make further inquiries.
Professional counselling training will not necessarily cover sexuality at all, and although many counsellors are open-minded unfortunately some may not have any particular awareness of working with kink or BDSM, and some may hold negative or stereotyped views on the subject. Counsellors who have more awareness of this issue may mention their qualifications or experience on their website or describe themselves as a "kink aware" therapist.
---
How to find a kink-aware, BDSM-friendly therapist
If you are currently looking for a therapist for issues around kink or BDSM, good places to start could be:
Recommendations from a friend.
Pink therapy has listings for counsellors who work with LGBTQ+ people and those from sexual minorities. Not all listed counsellors will be kink-aware so do check this out.
Fetlife a kink/BDSM social media site which has groups for discussion of kink-aware therapy. You will need to create a profile before you can send messages. Be aware of your privacy and that you may not be able to delete public comments
NCSF (national coalition sexual freedom) have a list of kink-aware therapists.
Advanced search for 'kink-aware' professionals through Counselling Directory. Again there is no guarantee any counsellors listed here will be kink-aware so you may need to enquire about this. 
If you're having trouble finding someone in the local area you may have more success looking further afield for someone who offers counselling by telephone or via online video software such as Skype.
---
Finding a kink-aware counsellor
If you are paying for private counselling it is wise to shop around and contact a number of different counsellors. It's fine to ask questions beforehand just as it is when paying for any other service - good counsellors will be open to this.
It may not be easy discussing your kink with a stranger; there is no need to go into details if you don't want to - you can simply ask if they are kink-aware or if they have experience working with issues around BDSM. You could always approach the potential therapist over email if that is easier than doing so over the phone, or to say that it is something you would prefer to talk about in person. It is also okay not to bring this up at first point of contact but to wait until you have built up a relationship with your counsellor and feel comfortable discussing kink with them.
If a potential counsellor is not willing to work with you this is not necessarily a personal judgement –many counsellors have little training in sexuality and may see kink as something beyond their ability or experience. If you ask they may be able to recommend another practitioner. It is sometimes seen as a specialist area so finding the right person may take a while but it is worth investing the time; a counsellor who really understands your issues can be invaluable.
Unfortunately, there are some people who abuse counsellor's service for sexual purposes. To avoid being misread it is usually best to avoid making initial contact with a counsellor via text or during unsociable hours, or by starting off any conversation by describing your kink in extreme detail.
Evaluating your current therapist: Are they right for me?
Many people don't have a choice about which therapist they see. Others may have an existing relationship with a therapist and want to begin talking about kink. In this case it may be helpful to broach the issue in a more careful way. You could gauge a counsellor's openness about this issue by asking about their experience of working with sexuality, LGBT issues or alternative relationships, or see how a counsellor responds to mention of more "mainstream" kinks such as handcuffs or blindfolds.
Even it is not something that they have worked with before, a good counsellor will be open to learn and open to hearing your experience without judgement.

There is always the option of NOT bringing up this issue of kink – if you aren't able to choose a new therapist and it doesn't feel safe to talk about it with your current therapist this may be the best choice.  It may also be the case that it's just not the right time to discuss your issues around kink, or that other issues have priority right now. However, if you don't talk about it you risk having less effective therapy, or missing the opportunity to develop a closer relationship with your therapist. Only you can make the right decision about this – trust your instincts.
Warning signs
There are some things to look out for that may indicate your counsellor is not able to work with kink in a positive way. They may blame BDSM for every issue that comes up, or they may appear shocked or uncomfortable and avoid talking about it. They may assume your kink is something that needs "fixing", that your kink is a sign you have a history of abuse, or be unable to distinguish between consensual kink activities and abuse.
Particular "red lights" are if a counsellor makes sexually inappropriate comments, shames you, touches you inappropriately or makes sexual advances. These can all be considered abusive and taking care of your own safety should be paramount. Counsellors are forbidden from sexual touch with clients, even if this is consensual and framed as therapeutic. If you are looking to include intimate touch as part of your healing process it may help to seek out a sexological bodyworker, as their training covers how to use touch with clients in a safe and ethical way.
If you are not happy with some part of your counselling, a good counsellor will be open to hearing this from you – discussing this may actually help your counsellor work in a way that meet your needs and can deepen the therapeutic relationship. Alternatively they may be open to educating themselves around BDSM or be able to refer you to someone with more experience. Challenging a counsellor when you feel vulnerable is not always easy, and if this doesn't feel safe it is always okay to leave or to request a new counsellor. The majority of practising counsellors will be part of a professional body that you will be able to record a complaint with if you wish.
---
Final thoughts
Unfortunately, there is still a lot of prejudice and shame around kink and BDSM but everyone deserves great therapy. A therapeutic relationship where there is mutual trust and understanding can be incredibly healing. Attitudes in the world of counselling and psychotherapy are changing for the better, and there are lots of great counsellors out there who work really well with issues around kink. If you have the means to do so it can be really worthwhile seeking one out.
Share this article with a friend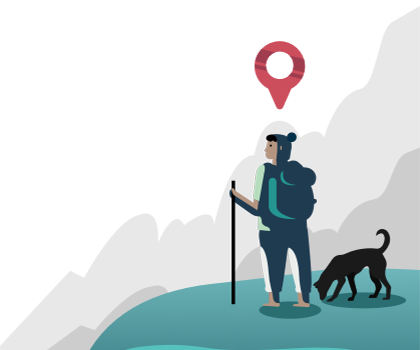 Find a therapist dealing with LGBTQ+ counselling