Stress
How to beat the pressures of Christmas
If you think Christmas is overrated and you can't help but let out a big sigh when you realise it is coming, just so you know, you are not the only one. The Christmas holiday is usually advertised as the happiest time of the year - lovely meals with lovely people, full of joy and peace that is hardly the case for everyone. So, what went wrong? How did the celebration of love turn into such misery for so many people?
First of all, acknowledge that there is a pressure. Because of how Christmas has been commercialised and sold to us, it has become a source of expectations:
you need to buy gifts
you need to cook fancy meals
you need to decorate (preferably your whole house)
you need to visit family
you need to see friends
you need to respond to invitations and Christmas cards
And, above all, through this whole time, you have to feel happy and joyous.
And just a couple of days later comes New Year's Eve, so prepare your regrets and resolutions - it's time to change the course of life... Who wouldn't be happy in the face of such expectations?
Christmas is also a source of great shame. Shame is probably the most debilitating feeling that we usually try to avoid at all costs. So, how can that be related the Christmas? Simply because those expectations are not just external, they have become internal. We expect ourselves to be financially fit to buy lovely presents, be expert bakers just for these couple of days, have a good taste for interior design, energetic enough to attend parties, entertain guests, somehow tolerate all members of our extended family, be nice, be fun, and so on, and so on.
So, when we feel we somehow fall short, we feel ashamed. We might think to ourselves that everyone else is having a good time, everyone else can make a cake, everyone else is looking better, and everyone else has lovely friends. Is it just us who somehow can't get it right? And there comes the shame.
And finally, there is the loss. Christmas can be a terrible reminder of what we never had or what we have lost. The memory of loved ones who are no longer with us can feel heartbreaking. The experience that we are alone for whatever reason during this time can feel especially painful. We might also mourn the Christmases we never had: many of us come from broken homes, and difficult circumstances where we just don't have happy memories about Christmas.
---
How can we beat the pressures of Christmas?
Here's an idea for this year's Christmas cards: the expectations of Christmas are ridiculously high and impossible to meet, so this year I choose not to try!
1. Put aside what you think you should do or you believe you have to
Instead, take some time to think about how you would like to spend your time at Christmas. How much time and effort would still feel OK and not exhausting? Who are the people you really want to see and spend time with? What do you need from this Christmas? Quiet time? Family time? Going out? Baking? Whatever it is, let yourself ponder about what you actually like doing and what you need during this time.
2. Give yourself permission to choose freely
This one is hard. Society trained us to meet expectations so we can belong. So while we often know what we might enjoy, this can be easily overridden by what we believe to be expected from us.
3. Consider the consequences
What is the worst thing that can happen if you refuse the invitation of a family member, you don't bake this year or don't finish the cleaning? Can you live with the consequences?
Sometimes once we think this through, we do feel we can say no. Other times, the consequences seem too much to handle. If the latter is the case, then what is the minimum effort that would mitigate consequences? For example, can you put some time limits around that party you don't really want to go to? What if you stay for an hour? Would that be enough to avoid serious consequences?
Or consider the other way around it: what is the maximum effort you would want to put in something you dislike? If you don't enjoy baking, then settle for something simple. Yes, others might turn Christmas into a baking competition but you don't need to participate.
---
Dealing with shame
When we talk about consequences, this is where we have to consider shame again. When you let some of those expectations go (or even when you try to live up to them), you can end up in an embarrassing situation when people intentionally or unintentionally make hurtful comments. How can we deflect those?
It's somewhat similar to responding to bullying: flip the intent of the comment. It was supposed to hurt you, so take it as a reason to be proud of. If it's a comment on your size or appearance, you might say something like: "Yes, I know, thank you for noticing!" A remark on your marital status: "Yes, I am and it's been great, thank you!"
Remind yourself you do not owe explanations to others about why your life is as it is and you are also not required to share your true feelings with a person you don't feel safe to do so. There is a big difference between a genuine wish to know how someone is and a snarky comment. Just say yes, you know that and add a thank you at the end so you may prevent any further discussion.
It is OK to protect yourself from shaming. Shame is a consequence of feeling like we don't belong. Hopefully turning those comments upside down can help you feel you do belong there.
Financial pressure can also turn your Christmas into a disaster. Once again, consider your motivation - what are you trying to buy? Respect? Love? Appreciation? Remember that material goods can give temporary enjoyment which doesn't last very long. So again, ask yourself how much you are still happy to sacrifice for that.
And, on that note, we can rarely change how people think or feel about us through presents. The best advice is boundary setting - decide your budget and stick to it. One more thought on this: remember who you are really responsible for. Don't put yourself in the role of Santa Claus - it is not your responsibility to make everyone happy.
Last but not least, how to mourn at Christmas. Family traditions are a great way to include those who passed away and are still being missed especially during this holiday. Think about what your loved ones enjoyed doing at Christmas and include those in your plans. Continue the traditions you enjoyed - this helps to link the past to the present in a joyful way. You may choose to buy an ornament that is dedicated to the people you lost. It might feel very emotional, but you can try to make your own ornament for them. Grief is the love we lost - so give yourself time to engage with it instead of brushing it under the carpet.
---
In conclusion, try to save yourself this Christmas, and think about your own needs and boundaries. You can enjoy your holiday and care for others at the same time. Love is about acceptance and we can enjoy this holiday much more if we accept ourselves and our limits.
Share this article with a friend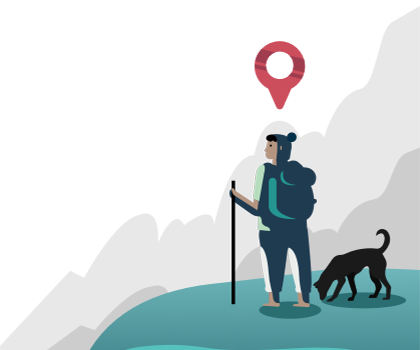 Find a therapist dealing with Stress