Postnatal depression
Feeling lost and overwhelmed in motherhood
You left the labour ward, and that's it. Society tells you to go home and you may feel unprepared for what's ahead.
Whether you're a first-time mum or a mum of five, you are meant to just deal with it- deal with a new baby, deal with labour (and sometimes labour trauma), and deal with motherhood. This is often the biggest barrier for mothers to get the help they desperately need because society assumes mothers should be able to manage it all. 
There is the narrative that mums are superheroes, but what if mothers do not want to play this role that they are invincible? This takes away that motherhood has its bad days and it's even tougher days. They don't talk about the difficulties mothers go through during pregnancy. If society allowed this narrative from the get-go, perhaps it would be easier for mothers to talk about postpartum. The difficulty is that there seems to be a one size fits all for how mothers should be raising their children. No wonder some mothers feel overwhelmed.
Motherhood is a special time but that doesn't mean mothers are not left feeling anxious, overwhelmed, and not themselves. Mums may ask themselves questions such as, "Am I doing this right? Why am I feeling like this? Why does this feel so hard? I should be feeling happy, but I'm not, is there something wrong with me?"
If you feel this is you, therapy can help you. 
I always ask my clients, "Why have you started therapy?" Most will tell me that they need someone - someone else who is not part of the family, part of their circle, or part of their life. They need a space where someone is not going to make judgements on what they want to say and do. 
The therapy space is yours. 
When you're on a flight, you hear the crew tell you, "You must put on your oxygen mask before you put it on others." This is before your children's. Taking up counselling is putting on the mask and prioritising your self-care. 
Your counsellor will encourage you to talk freely, helping you to find meaning and understand what's happening. A psychodynamic counsellor will help you understand how your past experiences and your unconscious impulses shape your current feelings and behaviour.
When thinking about taking up therapy, there is no wrong or right when it comes to what you want to speak about. You may want to explore how you feel about motherhood and your expectations about motherhood. Or unpick your upbringing to help you understand your current experience as a mother. 
Most counsellors can provide both short and long-term therapy. Motherhood is a huge topic to speak about, so bear that in mind. Do not put pressure on yourself. I would suggest thinking about what it is you want to gain from therapy and being as open as you can with your counsellor.
Put your oxygen mask on first and seek the professional help you may need. 
Share this article with a friend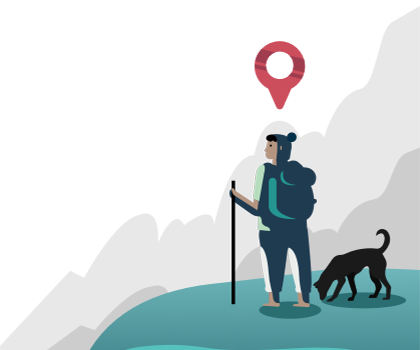 Find a therapist dealing with Postnatal depression